Engage in our vision of having surprisingly easy-to-start conversations about Jesus all over our city because we are convinced, where God has us is where Jesus is. Will you join us?
NEW TO NORTHWEST?
Connect and learn more about Northwest at an on-campus lunch after second service. Childcare available. Limited seats available. Registration required.
WORSHIP • GROUPS • SERVE
connect & grow with our entire church family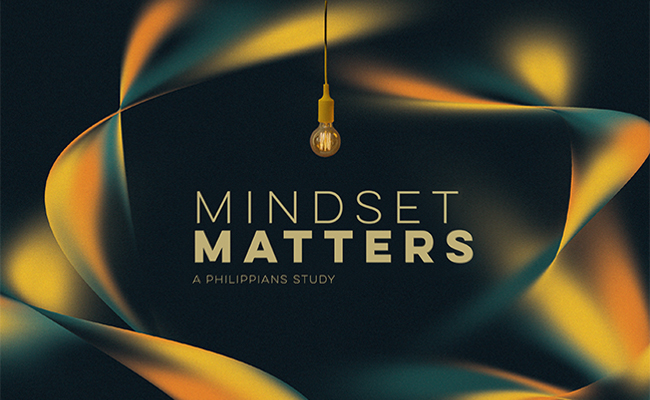 This 8-week sermon series through June 12, on the book of Philippians, challenges us to examine what we're setting our minds on and encourages us to have the attitude of Christ Jesus as we go into our world and carry His message to those around us.
Find a small group meeting in a home near you.
We have groups that are centered around life stages as well as those that span different generations. Meeting days and times vary throughout the week based on each group. Let us know what type of group you're looking for by filling out our Group Interest Form or check out our open groups.
Discover a way to serve refugees as part of our corporate divine platform*!
Looking for something fun to do this summer? Discover a way to serve refugees this summer! Check out our Northwest Community Center website. There are great things happening this summer that we'd love you to be part of. Reading and English tutoring for students, Resource Distribution, Baby Showers, Youth Summer Activities, and more! *Learn more about divine platforms and the vision that drives us as a Northwest church family!
MEN & WOMEN
Men's Mentoring Triads
If you're interested in entering into a life-transforming relationship with other men through intergenerational triads, please fill out the interest form. Groups meet at various times and locations to better accommodate your schedule.
Women's Summer Groups | Beginning May 31, Various Times and Locations
Join us this summer as we gather with other women to study God's Word together. This summer, we have three different studies available meeting at a variety of places, days, and times. Choose the group that best fits your schedule.
BBQ & Bags

| Sunday, May 22, 3:30 PM
Join the men of Northwest for our 6th annual Cornhole tournament! This will be a great time for connection, competition, and hand-crafted BBQ. Registration required.
Whether you're young or young at heart, gather with us as one church family for a night of games and connection! Snacks provided. Childcare available for ages 5 and under.
CHILDREN & STUDENTS
Nursery, Preschool, and Elementary programming for children ages birth through 5th grade.
Students meet every Sunday morning in the Theater on campus. Check out our Middle School and High School ministry pages for more events!
Sprinkler Day

| Wednesday, June 29, 9:30-11 AM
Mom and kids can connect with others while enjoying water activities together in the courtyard!
Summer

Freeze

| Wednesdays, June 8 & July 27, 9:30-11 AM
Young families, meet us by the playground for outdoor activities and popsicles from Steel City Pops!
Enjoy some additional fun and bonding time outside of Sunday morning!
High schoolers, come cool off by the lake to celebrate the end of the school year!
Summer Block Parties

| Wednesdays, June 1, 15, 29; July 13, 27, 6-8 PM
Students, come hang out with your friends this summer for free food and fun!
Come join us for a night to sing your heart out!
Students (rising 6th graders through graduating seniors) are going to spend a week in New Mexico where fun, fellowship, and an intentional interaction with Jesus Christ await!
We are excited about taking a team of students to Memphis this July! We will be hosting Bible day camps, participating in worship services, and assisting with work projects, with the purpose of displaying God's love.
YOUNG ADULTS
The Well | Thursdays, May 19 & June 16, 7 PM
Come gather in the Theater on campus with other young professionals in their 20s and early 30s at The Well for a time of life-giving worship and fellowship. We're learning about how to stand in the gap between culture and the church.
Small Groups | Various Times & Locations
Grow your community with other young adults by studying the Word of God and doing life together. Groups meet on various days and times to better fit your schedule. Contact Dane Salter to get connected today!
Soc

ials | Various Times & Locations
A great way to meet new people and enjoy fellowship with other young adults while doing something fun and laid–back. For more information, visit our Facebook page.
MARRIAGE
Marriage is a lifelong adventure of growing together through every age and stage of life. The happiest couples are those who commit to learning skills that help them weather difficult seasons and deal confidently with relationship challenges. Find out why over 1.5 million couples have attended FamilyLife's Weekend to Remember.
SENIOR ADULTS
Senior Adult Bible Study | 1st, 2nd, and 3rd Tuesdays each Month, 10-11:30 AM
Join us as we discuss topics regarding faith, aging, and the truth of Scripture. Our hope is to grow older, wiser, and more faithful as we study God's Word together.
3 Score Luncheon

| 4th Tuesday each Month, 11:30 AM
Senior adults are invited to join us for lunch and a time of encouragement, Christ-centered fellowship, and inspiration. Registration required.
Recovery for Life is now Celebrate Recovery—a Christ-centered, 12-step recovery program for anyone struggling with hurt, pain, or addiction of any kind. Every Thursday night there is large group time with worship and then a teaching or testimony. Childcare is provided from 6-9 p.m. with registration. Contact David Rogers at drogers@northwestbible.org or 469-453-7751 for more information. Find the Thursday night schedule here. Optional dinner at 6:15 pm.
Celebrate Recovery | 12-Step Discipleship Groups
Men's and women's small groups work through a 12-step curriculum to process pain and restore relationships.
Celebrate Recovery | Men's and Women's Open Groups
Ongoing groups providing encouragement, support, truth, and community during times of struggle, transition, or ongoing growth.