Engage in our vision of having surprisingly easy-to-start conversations about Jesus all over our city because we are convinced, where God has us is where Jesus is. Will you join us?
NEW TO NORTHWEST?
CONNECT WITH US!
Are you new to Northwest? Or have you been attending for a while and are ready to grow in community? Fill out our connect card so we can get you connected to Northwest! To receive our weekly emails and info about upcoming events, please sign up HERE. 
Connect and learn more about Northwest at an on-campus lunch after second service! Childcare available and limited seats available. Registration required.
WORSHIP • GROUPS • SERVE
connect & grow with our entire church family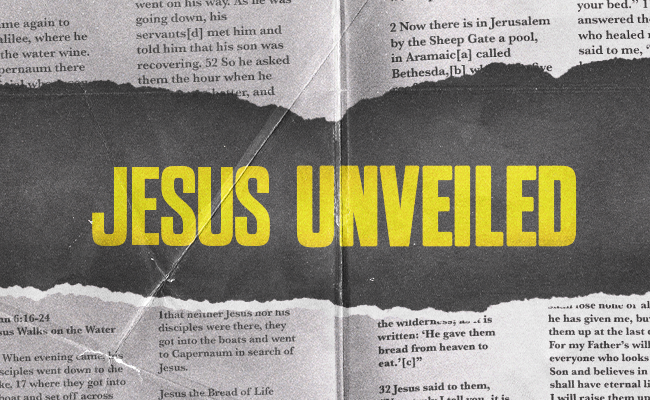 JESUS UNVEILED | Book of John Sermon Series
Discover Jesus through the ways in which He unveiled Himself by very performing specific signs and making very specific statements so people could see exactly Who He was and catch a glimpse of His glory. John, the author, wants you, the reader, to experience Jesus through these stories that stick out on the page. Join us each Sunday through mid-July at 9 or 10:35 a.m.!
John 1:14 "The Word became flesh and made his dwelling among us. We have seen his glory, the glory of the one and only Son, who came from the Father, full of grace and truth."
Join a small group
!
We have groups that are centered around life stages as well as those that span different generations. Meeting day, time, and location vary throughout the week based on each group. Fill out our group interest form here!
Discover a way to serve refugees as part of our corporate divine platform*!
Looking for something fun to do this summer? Discover a way to serve refugees this summer! Check out our Northwest Community Center website. There are great things happening this summer that we'd love you to be part of. Reading and English tutoring for students, Resource Distribution, Baby Showers, Youth Summer Activities, and more! *Learn more about divine platforms and the vision that drives us as a Northwest church family!
MEN & WOMEN
If you're interested in entering into a life-transforming relationship with other men through intergenerational triads, please fill out the interest form. Groups meet at various times and locations to better accommodate your schedule.
Men's Groups
No man is an island. Even Jesus surrounded Himself with a close group of men. Men's small groups are where iron sharpens iron. We have groups that meet on our Northwest campus as well as in homes across our city. To begin connecting with other Christian men, fill out our small group interest form HERE and a staff member will reach out to you with next steps.
Men's Breakfast 

| Thursday, May 18, June 15, and August 17

Join other men at Northwest on the third Thursday morning of every month for a free breakfast as we discuss what it means to be men of courage in our world today. Find out more details here!
Women's Summer Small Groups | Beginning Sunday, June 1, Various times and locations
Join us this summer as we gather with other women to study God's Word together. This summer, we have two different studies available meeting at a variety of places, days, and times. Choose the group that best fits your schedule. Learn more here!
We seek to lovingly build up a woman's identity in Christ through a supportive relationship with another woman in the Body of Christ (Titus 2:3-5). Each mentoring relationship will look different as the partnership grows together in their knowledge of each other and understanding of God from His Word. If you are interested in becoming a Mentor, please email bcruz@northwestbible.org. If you would like to be matched to a Mentor, please complete our Mentee Application.
Join the men of Northwest for our 7th annual cornhole tournament! Come hang out for a few hours and get to know other men at Northwest—enjoy fun, fellowship, delicious BBQ and some friendly (or serious) cornhole! Registration required. Learn more and register here!

Game Night

| Sunday, June 25, 4-7 PM
Calling our Northwest Bible Church family! Join us for a night of building relationships over games and fun. Snacks provided! Childcare available for kids 5 and under. Learn more here!
CHILDREN & STUDENTS
Nursery, Preschool, and Elementary programming for children ages birth through 5th grade. Check out our children's page for more info!
Students meet every Sunday morning in the Theater on campus. Check out our middle school and high school ministry pages for more events!
Drop your kids off at the church for a fun night! Learn more here.
Come explore a world of color with us! Bring your elementary-aged kid and have some fun with us exploring the Crayola Experience in Plano. More info to come soon.
Let's learn more about God's creation — including fossils, galaxies, gems, and more — with your elementary-aged kid at the Perot Museum! More info to come soon.
Middle schoolers will not want to miss this opportunity to serve our neighbors, have fun with community, and show God's love to our city! Learn more here.
High schoolers, join us for a mission trip to Memphis, TN for a meaningful week of serving with kids and sharing the Gospel! Learn more here.
All students are welcome to join us for summer camp in Estes Park, Colorado for a fun and impactful week with Jesus and friends! Learn more here.
YOUNG ADULTS
The Well | First and third Tuesdays of every month
The Well is kicking off on August 15! Come gather in the Theater on campus with other young professionals in their 20s and early 30s for a time of life-giving worship and fellowship! With the exception of July, we meet on the first and third Tuesday of every month. Come join us for One Night Worship on Tuesday, June 20! Learn more here.
Small Groups | Various Times & Locations
Grow your community with other young adults by studying the Word of God and doing life together. Groups meet on various days and times to better fit your schedule. Contact Dane Salter or visit our website to get connected today!
A great way to meet new people and enjoy fellowship with other young adults while doing something fun and laid–back. Learn more here.
SENIOR ADULTS
Senior Adult Bible Study | 1st, 2nd, and 3rd Tuesdays each Month, 10-12 AM
Join us as we discuss topics regarding faith, aging, and the truth of Scripture. Our hope is to grow older, wiser, and more faithful as we study God's Word together. Learn more here!
Recovery for Life is now Celebrate Recovery—a Christ-centered, 12-step recovery program for anyone struggling with hurt, pain, or addiction of any kind. Every Thursday night there is large group time with worship and then a teaching or testimony. Childcare is provided from 6-9 p.m. with registration. Contact David Rogers at drogers@northwestbible.org or 469-453-7751 for more information. Find the Thursday night schedule here. Optional dinner at 6:15 pm.
Celebrate Recovery | 12-Step Discipleship Groups
Men's and women's small groups work through a 12-step curriculum to process pain and restore relationships.
Celebrate Recovery | Men's and Women's Open Groups
Ongoing groups providing encouragement, support, truth, and community during times of struggle, transition, or ongoing growth.