Middle School is a time for students to make their faith their own. 
Our Middle School ministry seeks to AFFIRM your student's identity in Jesus by providing an atmosphere where students experience community with loving adult leaders as we worship, study God's Word and live life together.
Students gather on Sunday mornings at 10:35 a.m. in the Middle School Room. They will begin in small groups and then have a time as a large group to hear the teaching. Registration is not required; however, attendance is taken weekly.
We can't wait to see you!
We have lots of fun events and programs this summer!
Get a preview of what's going on in the Family Ministry Summer Schedule!
If you would like to be added to our Student communications, email akelton@northwestbible.org
Middle School | Grades 6 – 8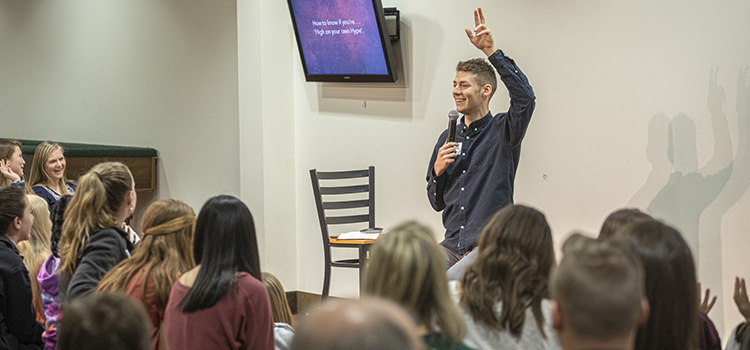 OUTSIDE OF SUNDAYS — During the summer, Middle School students meet on Tuesdays for Pool Side Bible Study. Join us starting June 16th at different host homes, from 11:30 AM-1 PM. We have other events planned, including Bacon and Board Games, INTown 12, Summer Camp, and a volleyball tournament! Contact Joel below, or view our Events page to learn more!
Middle School Upcoming Events
Middle School Staff
David Huey
Family Life Minister
David Huey
Family Life Minister
Department:
Children, Early Childhood, Family, High School, Middle School, Students
Email:
dhuey@northwestbible.org
I joined the Northwest staff in October of 2020 as the Minister to Family Life. After serving as a missionary and on staff at three churches since 2001, I am happy to be a part of what God is doing here in the Northwest family! Growing up in Memphis, I did not grow up in a home where Jesus was present. After finding myself in and out of trouble, God took control of my life and allowed me to meet an intentional youth pastor and students who invested in me. At 15 years old, God radically changed my life as I surrendered my life to Him and began to understand His grace and love! I was blessed enough to be a part of leading my mom to the Lord and helping my dad commit to a church once again! At 17, I knew God was calling me to serve Him for the rest of my life vocationally. My story has been and continues to be a story of grace – I have never deserved what God has done in my life and how He continues to use me, yet time after time, I find myself being blessed to be a part of His plan! A passage that has always resonated with me is John 3:30 – He (Jesus) must increase, but I must decrease. My hope is that people see Jesus in me more today than yesterday! When we have free time my wife Amy, and our two kids, Eli and Emma love camping, being outdoors, and eating tacos. I love coaching my kid's sports teams, playing guitar, and being disappointed by Tennessee Vols Football.
Joel Mancini
Middle School Minister
Joel Mancini
Middle School Minister
Department:
Family, Middle School, Students
Email:
jmancini@northwestbible.org
I joined the family of Northwest Bible Church in April 2018. My heart beats to bring joy and fun without sacrificing truth and conviction to the work of discipling middle school students. I am married to my lovely wife Ashley and have started what we hope to be a BIG family one day, with the birth of our first daughter.
I was a pastor's kid from birth and no doubt achieved the legendary "awkward middle child" award. I trusted Jesus with my life at a young age, but that was soon overshadowed by my parents' divorce. In high school, God was faithful to bring a church volunteer into my life to challenge my young faith. That is all it took to set a fire in my soul for Jesus and his church. 
On a free Saturday, you might find me playing disc golf, enjoying a cup of coffee, catching up with an old friend or hiking with my wonderful wife! We love to have people over for dinner and board games! When in need of encouragement I often turn to Ezra 7:10 to focus and lift my spirit. "For Ezra had set his heart to study the Law of the Lord, and to do it and to teach his statutes and rules in Israel."
Middle School Frequently Asked Questions