Our Senior Adult community is a vital part of our inter-generational congregation.
As Northwest has grown and changed over many years, we praise God for a large group of people who have experienced almost that entire journey and this is reflected in our mentoring programs, Sunday worship, and the leadership of our church. We offer events and groups that minister to the unique needs and desires of senior adults.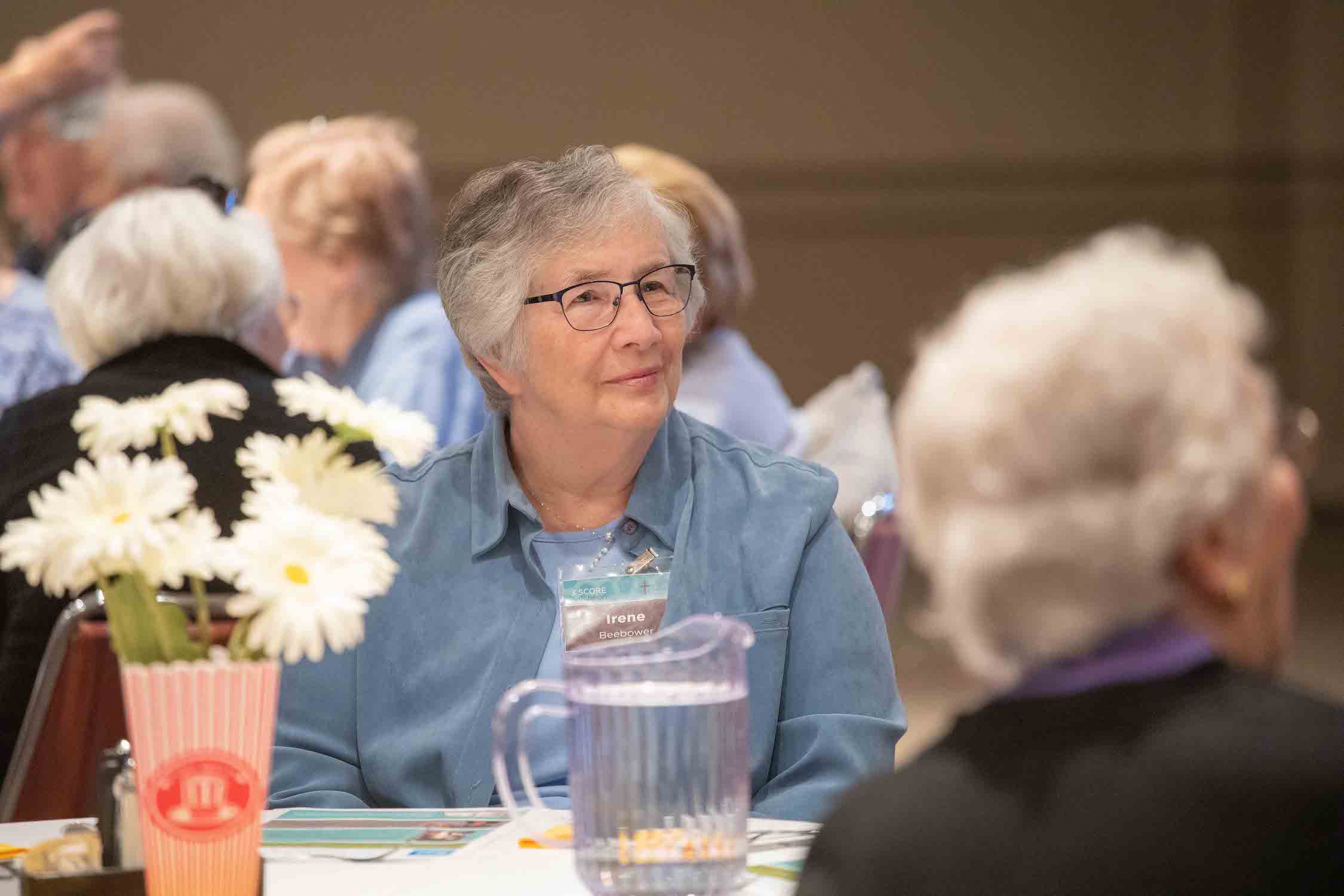 Our monthly luncheon brings senior adults together for a time of encouraging, Christ-centered fellowship and inspiration. The lunch is free and we meet in our Christian Life Center from 11:30 a.m. – 1:30 p.m. We usually meet the last Tuesday of each month. You can find details on specific dates and topics in EVENTS. 
Seniors are invited for a time to discuss topics regarding faith, aging, and the truth of scripture. Our hope is to grow older, wiser, and more faithful as we study God's word together. Senior Adults Bible Study is the 1st, 2nd and 3rd Tuesday of each month at 10 a.m. in our Christian Life Center.
Each Sunday morning, seniors gather together for teaching and fellowship. You can join us in the Christian Life Center at 10:35 a.m.
Senior Ministry Staff
Danica Albritton
Care & Women's Administrative Assistant
Danica Albritton
Care & Women's Administrative Assistant
Email:
dalbritton@northwestbible.org
I am beyond grateful that I am able to serve as the Care & Women's Administrative Assistant. I have been attending Northwest since 2019 when I moved to Dallas. I invited Christ into my life in June of 2014 and grew in my faith through Bible Study Fellowship, community, and during my mission trip to Haiti. Before moving to Dallas and attending Northwest, I volunteered for 5 years in different ministries for women, small groups, worship/ AV, high school, and children. I received my degree from The University of Texas Arlington in Business Administration, and I am honored to use my administrate talent to serve Northwest. In my time here, I have been so blessed to be surrounded by an incredible team and have the best leaders to continue to learn and grow with. In November of 2020 I got married in McKinney, Tx to my husband Robert. We are excited to see what the Lord has for us as we grow in Christ together! You may see us around DFW with our wonderful service therapy and agility dog "Gracie." We rescued her in June of 2019 and named her after God's sweet Grace.
David Rogers
Care Minister
David Rogers
Care Minister
Email:
drogers@northwestbible.org
It is a great blessing to serve our church as the Care Minister. As our church embraces brokenness, I seek to lead our care teams in responding to the needs that often accompany it.  I have attended Northwest for several years and joined the staff in 2012. After graduating from Dallas Theological Seminary and developing a counseling practice, the Care ministry is a wonderful place to put my skills and gifts to work for the Kingdom.
I was raised in a Christian home and grew up in church in Brownwood, Texas.  I accepted Christ as a teenager but kept God at arm's length for many years.  After college at Baylor, I returned home to run the family business.  I began serving at a church there, and enjoyed almost 20 years of slow but steady spiritual growth before moving to Dallas.  At Northwest, my spiritual life spiked as my family and I became involved in a small group for the first time.  Some of the greatest blessings in my life are a direct result of relationships developed there and the way God revealed Himself in the midst of life with those people.
I may be known best for my accent, bringing a little bit of the country to the big city.  I love watching movies and playing games with my wife and son.  I enjoy backpacking - my son and I are still working on Mom.  When I'm not reading something, I'm writing something.  A passage that has greatly influenced my ministry is Gen. 2:18, the first crisis in scripture.
Senior's Frequently Asked Questions