Our Senior Adult community is a vital part of our inter-generational congregation.
As Northwest has grown and changed over many years, we praise God for a large group of people who have experienced almost that entire journey and this is reflected in our mentoring programs, Sunday worship, and the leadership of our church. We offer events and groups that minister to the unique needs and desires of senior adults.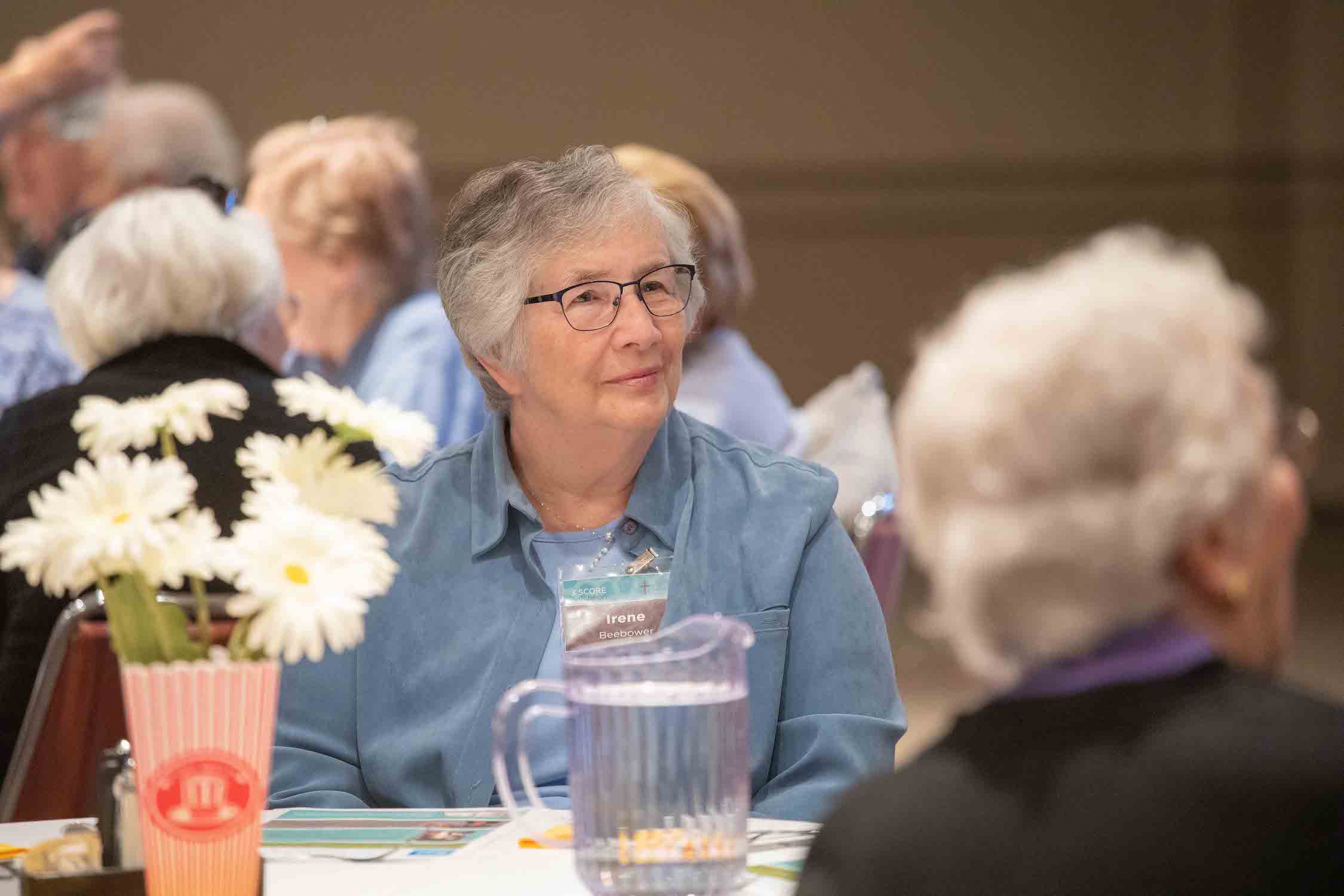 Our monthly luncheon brings senior adults together for a time of encouraging, Christ-centered fellowship and inspiration. The lunch is free and we meet in our Christian Life Center from 11:30 a.m. – 1:30 p.m. We usually meet the last Tuesday of each month. You can find details on specific dates and topics in EVENTS. 
Seniors are invited for a time to discuss topics regarding faith, aging, and the truth of scripture. Our hope is to grow older, wiser, and more faithful as we study God's word together. Senior Adults Bible Study is the 1st, 2nd and 3rd Tuesday of each month at 10 a.m. in our Christian Life Center.
Each Sunday morning, seniors gather together for teaching and fellowship. You can join us in the Christian Life Center at 10:35 a.m.
Senior Ministry Staff
Aubrie Norman
Group Life Coordinator
Aubrie Norman
Group Life Coordinator
Email:
anorman@northwestbible.org
I am beyond excited to be on staff at Northwest as Group Life Coordinator! I have a bachelor's degree in Ministry Leadership from Dallas Christian College and a master's degree in Women's Ministry Leadership from DTS. My prayer is that God will use me in the lives of other women by encouraging them to not dwell on the brokenness in their lives but to find hope in God who has not forgotten about them or left them but is madly in love with them. I came to know the Lord at the age of 9 after my parent's divorce. I desperately needed the love of my Heavenly Father and committed my life and my heart's desires to Him. It wasn't until the age of 20 that I really began to grow in my faith, found a new love for His Word and truly began becoming the woman He created me to be. Through some disappointments, I learned what it means for God to be enough and for Him to meet all my needs. God really does use what others mean for evil and use it for our good and His glory! (Genesis 50:20) Nothing makes me happier than being a wife to my husband, Thomas and the mother to our two children, Tomlin & Kellie Bob. Some of my favorite things are traveling, the beach, listening to music, reading, running and sharing a big bowl of ice cream with my kids! My go to verse is Proverbs 3:5-6, "Trust in the Lord with all your heart and lean not on your own understanding; in all your ways submit to him, and he will make your paths straight." I have come to know that there is no greater peace then choosing to trust God with your life and to find unexpected joy in a life committed to following Him.
David Rogers
Care Minister
David Rogers
Care Minister
Email:
drogers@northwestbible.org
It is a great blessing to serve our church as the Care Minister. As our church embraces brokenness, I seek to lead our care teams in responding to the needs that often accompany it.  I have attended Northwest for several years and joined the staff in 2012. After graduating from Dallas Theological Seminary and developing a counseling practice, the Care ministry is a wonderful place to put my skills and gifts to work for the Kingdom.
I was raised in a Christian home and grew up in church in Brownwood, Texas.  I accepted Christ as a teenager but kept God at arm's length for many years.  After college at Baylor, I returned home to run the family business.  I began serving at a church there, and enjoyed almost 20 years of slow but steady spiritual growth before moving to Dallas.  At Northwest, my spiritual life spiked as my family and I became involved in a small group for the first time.  Some of the greatest blessings in my life are a direct result of relationships developed there and the way God revealed Himself in the midst of life with those people.
I may be known best for my accent, bringing a little bit of the country to the big city.  I love watching movies and playing games with my wife and son.  I enjoy backpacking - my son and I are still working on Mom.  When I'm not reading something, I'm writing something.  A passage that has greatly influenced my ministry is Gen. 2:18, the first crisis in scripture.
Senior's Frequently Asked Questions