Coming Up On Wednesday!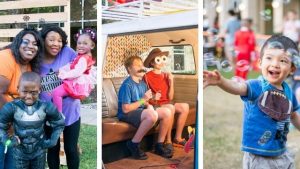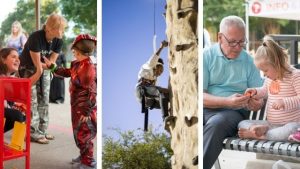 What is Fall Fun Fest?
Fall Fun Fest is our annual Fall Carnival held on campus OUTDOORS at Northwest! You're invited to a fun evening of games, food, and candy! All for FREE! From giant inflatables to small games, there's something in store for every age. Bring your friends and join us for an evening of FREE family fun!
We've made some adjustments to make the evening safe and more comfortable for all. Here's what you should know:
The entire event is spread across 300,000 sq ft of our campus, with ample room for guests to enjoy the evening outdoors.
Food & Dining at Fall Fun Fest will be available, in individual pre-packaged containers. Picnic tables will be set up throughout the campus for outdoor dining, as well a smaller, socially distant table set-up indoors.
Bounce Houses & Inflatable items will have limited occupancy through the evening, with volunteers regulating the amount of kids inside at any given time.
Shuttles to and from parking lots will have rows marked and masks (provided) will be required in transport.

Where do I park?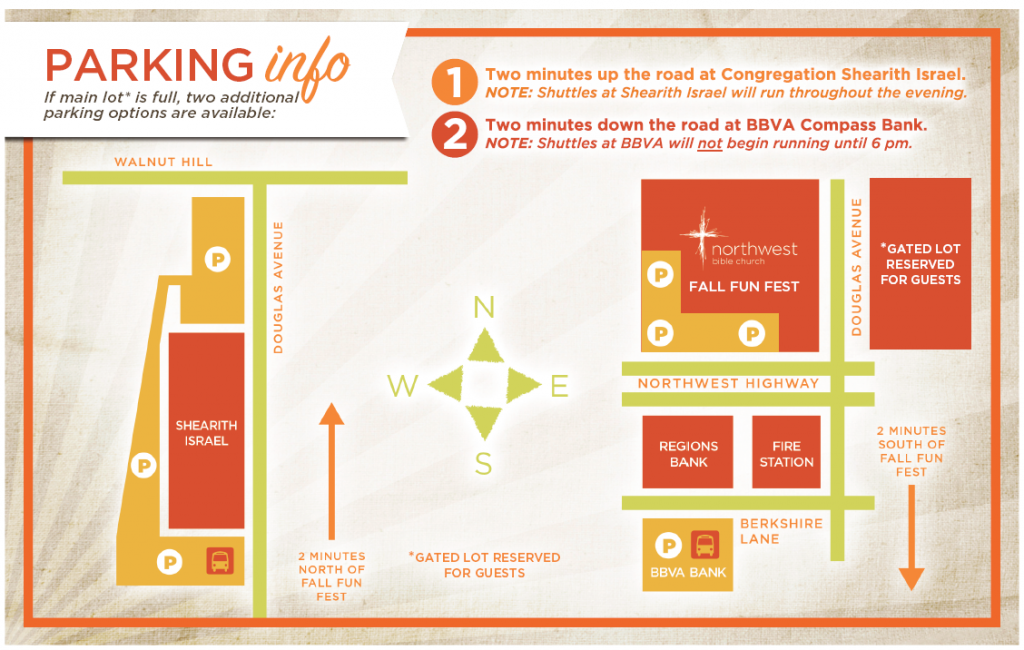 How Can I Help?
This event is a success because of our entire church body. There are several ways to get involved and we'd love for YOU to be part of Fall Fun Fest! Here's how:
Bring Candy
Bring your favorite bag of candy to the church and drop it off in one of our baskets around campus.
Invite Friends
We designed this to be a great place for inviting others into conversations about Jesus. Who will you invite?
Volunteer
With almost 250 volunteer spots to fill, we need your help with at Fall Fun Fest. Sign up here!
Here's a taste of what you can expect at Fall Fun Fest!
Location
8505 Douglas Avenue Dallas, TX 75225