We offer access to an excellent facility where the truth of Jesus is shared through the platforms of sports & fitness.
The offerings in THE GYM at Northwest, include athletic performance training (professional, collegiate and high school), yoga and weight training.
A high quality and professional facility supports these efforts, replete with a newly re-finished regulation basketball court, exercise rooms, free weights, machine weights, treadmills, elliptical machines and more.
Registration for New Participants
Registration for Returning Participants
Athletic Performance Training
Our strength trainers provide world class training with the goal of physically training and spiritually edifying athletes for their sport and in their life. Contact Jessie Browning at jbrowning@northwestbible.org for more information on APT classes.
Meet Our Trainers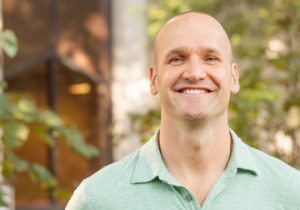 Brian Lonergan
Whether it is a high school athlete after school or a corporate world athlete after work, the participants of this APT can expect to go through motions, lifts, and circuits that will increase their fitness capacity and maximize their athletic ability.
Regis Johnson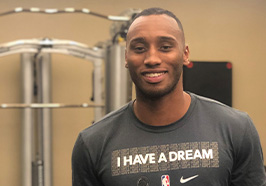 Built through the proverbial philosophy "iron sharpens iron as one man sharpens another," Regis aims to challenge his participants despite their athletic background and pushes beyond perceived boundaries. With individuals ranging from aspirant 4th graders to professional basketball players, Regis' training proficiency include: HIIT (High Intensity Interval Training), Weighted Resistance Training, Plyometric work, Basketball Skills, and Group Fitness.
Ricky Zorn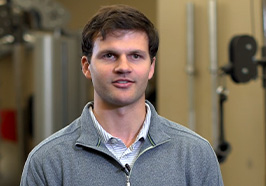 With a focus primarily on the corporate world athletes, former collegiate football player Ricky Zorn will lead his APT with the experience of an elite level athlete and for the reality of the corporate world grind. "Just because you are going to be sitting in the office all day, doesn't mean that you have to start your day that way."
Joanna Brown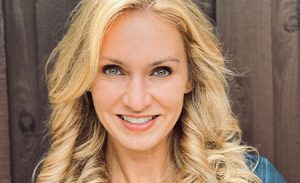 If you are a woman looking to burn calories and build muscle tone, this is the class for you. All ages and levels welcome, but this one is for women only. Please text Joanna [503-881-7381] for more information and requirements.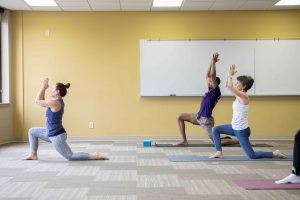 Not all yoga is new-age spirituality. Experience a Christ-centered class connecting mind, body, and soul for the glory of our creator. Men and Women ages 10 and up are invited.
Weekly Classes:
Tuesday Evening Yoga @ 5:45 PM
Saturday Morning Yoga @ 9 AM 
Meet Our Instructors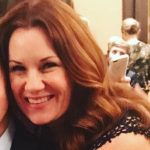 Erinn Zielke - Vinyasa Flow
All levels welcome in this fast-paced yoga class that incorporates breath, movement and intention. This class is a safe space to develop your strength, flexibility and focus. The vinyasa flow incorporates traditional and creative sequences that include options to arm balance and try inversions (there are modifications for all poses and levels). This class will have you sweating!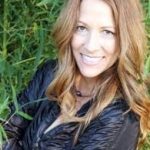 Pamela Work - Vinyasa Flow
All yogis welcome to find joy in the grounding and centering power of matching body movement to the breath. We incorporate longer holds of the asanas and deep stretches to lengthen tight muscles, find calm in the storm of life stressors, and balance out intense athletic training done outside yoga class. You will leave feeling refreshed, energized and strengthened.
THE GYM Staff
Brian Lonergan
Sports & Fitness Minister
Brian Lonergan
Sports & Fitness Minister
Department:
Outreach, Sports and Fitness
Email:
blonergan@northwestbible.org
I am thrilled to serve as the
Sports & Fitness Minister
at Northwest since 2007 and that Northwest has been my church home for more than twenty years. In 2007, I transitioned out of the corporate world to focus my time fully on ministry to high school students. In 2013 I transitioned to the new role of
Sports & Fitness Minister
to develop the Sports & Fitness ministry where I get to combine my love for sports and fitness with my passion for outreach and discipleship.
Without outreach, I would have never known who Jesus was and without discipleship I would have never grown in my faith. When I was 15, I was introduced to Jesus through the outreach efforts of an old man who loved Jesus so much that he wanted to share Christ with everyone around him (whether he knew them or not). Knowing that athletes require more than just attention to their physical build, l am honored by the opportunity to address their spiritual needs as well. I strive to utilize the platform of sports and fitness to show and share the gospel and ultimately ignite the potential of athletes beyond the field of play. 
Jessie Lowrey
Sports & Fitness Operations Coordinator
Jessie Lowrey
Sports & Fitness Operations Coordinator
I am honored to serve as the Sports & Fitness Operations Coordinator here at Northwest Bible Church. I joined the Gym at Northwest's team in February of 2018 after working in ministry settings for 4 years. Shortly after moving to Dallas for seminary, I began attending Northwest before coming on staff. Through a series of God-orchestrated events, I was extremely excited to become a part of what God is doing through the platform of sports and fitness. I am currently studying Christian Education and Leadership at Dallas Theological Seminary and I love being able to immediately practice what God is teaching me through my coursework. 
I was blessed to be raised in a Christian home with parents who taught me about God at a young age. At the age of 6 I trusted Christ as my personal savior. Throughout high school and college I began to study God's word for myself and truly begin to know who God is. At this time, I started volunteering in various ministry settings and fell in love with creating opportunities for others to know God more and connect with others. I love working n the Sports & Fitness ministry because it gives me the opportunity to connect with believers, but also those who may not know who Jesus is. I am privileged to be able to build relationships with those athletes with the goal of sharing the love of Jesus with them. 
In my free time you can find me doing almost anything, but the common denominator is you will find me with people. I love to travel and explore new places, try new foods, get a good cup of coffee, play with puppies (in hopes that one day I will have my own), and soak up the sunshine, but the best part of each of those things is doing it with those that I love. My favorite passage for this season of my life is Matthew 6. This passage has grounded me in a season of transition and constant change, these verses remind me that I have a God who cares for me and will meet every physical, emotional, and spiritual need that I have. 
THE GYM Frequently Asked Questions