Men need other men to link arms and journey through life together. You are not meant to battle alone.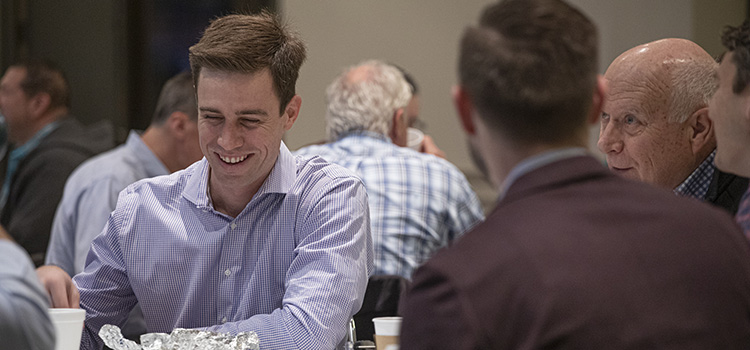 [CONNECT] – Connect with men from Northwest at regular events throughout the year.
[RELATE] – Take the next step by relating with other men to build deeper relationships.
[DISCIPLE] – Once you are connecting and relating, we want to help you become more like Christ by getting you into a discipleship community. We have two different ways, mentoring and groups.
Men's small groups are where iron sharpens iron. We have groups that meet on our Northwest campus as well as in homes across our city. To begin connecting with other Christian men, you can search for open groups HERE.
Men's Mentoring take place in Triads because a cord of three strands is not quickly broken. We believe the body of Christ is first and foremost a partnership of generations that can only fully thrive when men of different ages come together to share wisdom and speak identity into one another. If you are interested in joining a Triad, please contact Dave at dfuquay@northwestbible.org.
Men's Staff
David Fuquay
Lead Minister of Spiritual Formation
David Fuquay
Lead Minister of Spiritual Formation
Department:
Connecting, Group Life, Marriage, Men's
Email:
dfuquay@northwestbible.org
I joined Northwest Bible Church as the Lead Minister for Spiritual Formation in 2013, which means I am the champion for Group Life and have the privilege of serving as a member of Northwest's Senior Leadership Team.
I love groups. Since committing myself to the ministry over 25 years ago, I have seen the life changing effect of groups in my life and in the lives of countless others. I came to know the Lord when I was 8 years old but really began to grow in faith as part of a small group at Texas Christian University. This is when I truly felt called to the ministry and attended Dallas Theological Seminary and later New Orleans Baptist Theological Seminary. Over the years, I have fallen more deeply in love with Jesus as I have come to understand how much He loves me not based upon my performance or goodness or anything about me but based upon His free grace.
One of the most precious gifts God has ever given me is my family. I married my incredible wife in 1999, and we have three amazing children together. If I can ever steal away some time, you will find me reading a book, watching a movie, or enjoying the beach. My latest passion is wood working and my favorite destination is Disney World. But none of these compare to my passion or desire to know Christ on a more intimate and personal level.
Men's Frequently Asked Questions