We seek to provide opportunities to grow in faith, to find a place of mission, and to build community.
We desire to transform ourselves and each other by growing in our knowledge of Jesus and accepting the gift of God's love. At Northwest, we value every season of life and no matter your age or stage—single, married, young adult, young family, empty nester, retired, men, and women-specific—we have activities and programs for you to connect!
Please take a look around and let us know if there is a specific way we can help you get connected to other adults at Northwest!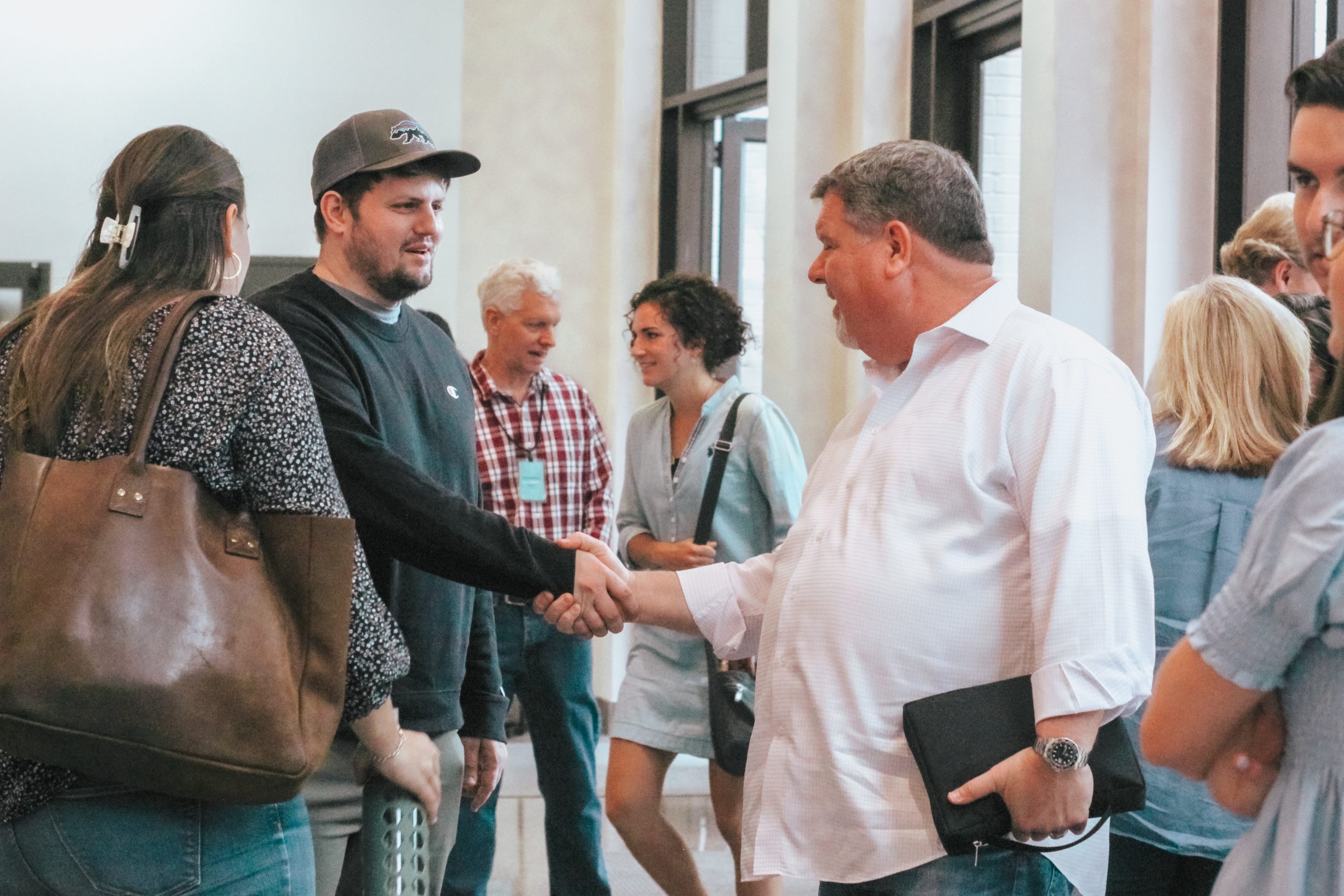 For those who have made the commitment of marriage, we want you to know your marriage matters not only to you, but also to the Lord, and to us. Whether you are happily married or in a season of struggle, we are here to help you build your marriage into what the Lord intends.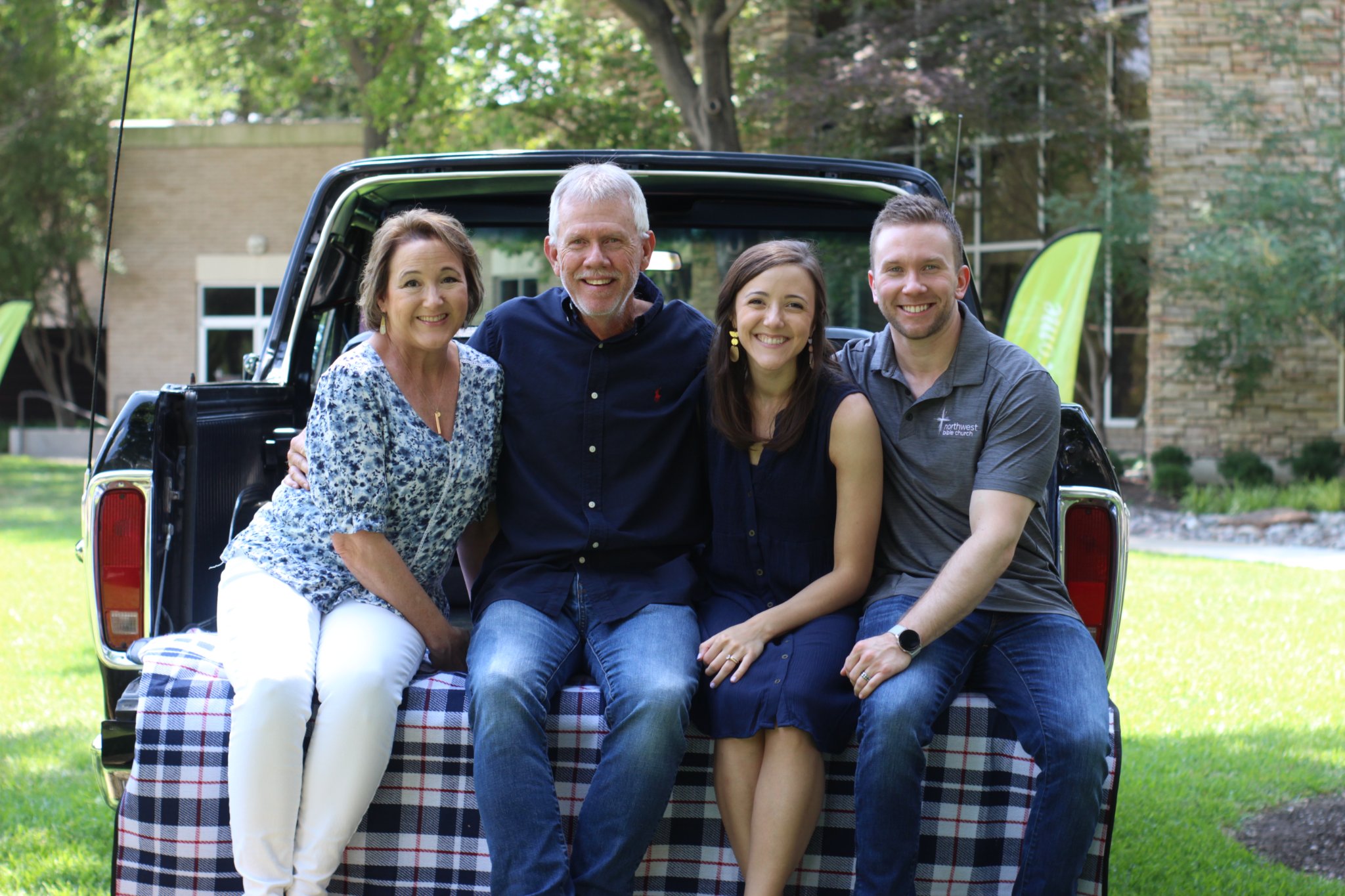 Adults Staff
Danica Albritton
Care & Women's Administrative Assistant
Danica Albritton
Care & Women's Administrative Assistant
Email:
dalbritton@northwestbible.org
I am beyond grateful that I am able to serve as the Care & Women's Administrative Assistant. I have been attending Northwest since 2019 when I moved to Dallas. I invited Christ into my life in June of 2014 and grew in my faith through Bible Study Fellowship, community, and during my mission trip to Haiti. Before moving to Dallas and attending Northwest, I volunteered for 5 years in different ministries for women, small groups, worship/ AV, high school, and children. I received my degree from The University of Texas Arlington in Business Administration, and I am honored to use my administrate talent to serve Northwest. In my time here, I have been so blessed to be surrounded by an incredible team and have the best leaders to continue to learn and grow with. In November of 2020 I got married in McKinney, Tx to my husband Robert. We are excited to see what the Lord has for us as we grow in Christ together! You may see us around DFW with our wonderful service therapy and agility dog "Gracie." We rescued her in June of 2019 and named her after God's sweet Grace.
Laura Rose Brillon
Connecting Minister
Laura Rose Brillon
Connecting Minister
Email:
lbrillon@northwestbible.org
Alanna Brosey
Group Life Administrative Assistant
Alanna Brosey
Group Life Administrative Assistant
Email:
abrosey@northwestbible.org
I am so excited to serve on the Northwest staff as the Group Life Administrative Assistant. I grew up in Prosper and after graduating from Texas A&M, moved to Houston where I worked in the commercial furniture industry. During my first few years in Houston, God began to move in me and I started seeking Him out. Even though I grew up believing in God, I found Jesus during a mission trip to Nicaragua. This was the first time I really accepted and understood the sacrificial love Jesus has for me. Shortly after, the Lord started nudging me and I began a new journey working for a church where I could serve the body of Christ every day. I am constantly being reminded that God's plans are bigger and better than my own and all I have to do is follow Him. In my free time I am taking classes at Asbury Theological seminary, like to take my dog on walks, paint, play Pokemon, and spend time with family and friends.
Angela Cirocco
Group Life Minister
Angela Cirocco
Group Life Minister
Email:
acirocco@northwestbible.org
It is a dream come true for me to serve as the Group Life Minister here at Northwest Bible Church. I was born and raised in Buffalo, NY, where I worked as a Registered Nurse in various capacities for many years with my longest and favorite stint being in Labor and Delivery. As I served my church as a volunteer in Women's Ministry, I felt God's call to pursue further Biblical education. I moved to Dallas in 2016 to attend Dallas Theological Seminary and began attending Northwest shortly thereafter.
I was raised in a Christian home and accepted Christ as my Savior at 6 years old. As I grew physically, so did my faith. I loved Jesus and sought to share the love he had shown me to my family, friends, coworkers, and patients. At church I served in children's, youth, and women's ministry. But at thirty years old, I hit a crossroads in my faith. My life looked nothing like I planned, my health failed, and some Christians hurt me deeply. I felt like God turned his back on me. Yet as I stewed in my anger, Jesus gently showed me the truth of who he is: Good, Loving, Gracious, and Merciful. My lament gave way to awe and deep love for the God of Grace. He used this time to show me my desperate need for his grace and strength every single day.
I love to eat and travel, in that order. Mountains, oceans, lakes, cities, missions trips—I love exploring all God made. But a  good travel experience better involve excellent food! God knew I needed Tex-Mex in my life when he moved me to Texas, and I can eat it for every meal. I like discovering new restaurants in Dallas, preferably over belly-laughs and deep conversation with good friends.
David Rogers
Care Minister
David Rogers
Care Minister
Email:
drogers@northwestbible.org
It is a great blessing to serve our church as the Care Minister. As our church embraces brokenness, I seek to lead our care teams in responding to the needs that often accompany it.  I have attended Northwest for several years and joined the staff in 2012. After graduating from Dallas Theological Seminary and developing a counseling practice, the Care ministry is a wonderful place to put my skills and gifts to work for the Kingdom.
I was raised in a Christian home and grew up in church in Brownwood, Texas.  I accepted Christ as a teenager but kept God at arm's length for many years.  After college at Baylor, I returned home to run the family business.  I began serving at a church there, and enjoyed almost 20 years of slow but steady spiritual growth before moving to Dallas.  At Northwest, my spiritual life spiked as my family and I became involved in a small group for the first time.  Some of the greatest blessings in my life are a direct result of relationships developed there and the way God revealed Himself in the midst of life with those people.
I may be known best for my accent, bringing a little bit of the country to the big city.  I love watching movies and playing games with my wife and son.  I enjoy backpacking - my son and I are still working on Mom.  When I'm not reading something, I'm writing something.  A passage that has greatly influenced my ministry is Gen. 2:18, the first crisis in scripture.
Dane Salter
Young Adults & Men's Minister
Dane Salter
Young Adults & Men's Minister
Email:
dsalter@northwestbible.org
I became a part of the Northwest ministry family in July of 2019. My wife and I moved from Louisiana to Dallas to attend Dallas Theological Seminary, however, it was the love and community of Northwest that made Dallas feel like home. In 2018 I took part in Northwest's Residency Program and now, it is my joy to serve in Northwest's mission to invite people into the unexpected joy of desperate dependence on Jesus as the Young Adults and Men's Minister. 
Doing the right thing always seemed to come naturally to me. Growing up in a Christian home, I prided myself on being the "good kid" that other parents used as an example. It wasn't until my junior year in high school that God began to reveal how my outward behavior was merely a smokescreen to cover up a desperate longing for something more, something that could only be found in a relationship with Him. When I went to college, I set off on an adventure to understand the depths of God's love, the beauty of His grace, and the life-altering fulfillment found only in knowing Him. It is my joy to be a traveling companion for others on their own journeys to know the one true Hero of all stories. My great hope is to embolden the faith of others as we travel down the road of life together.
In my free time I'll either be sweating in the gym or relaxing with my wife, Kacy, watching Neflix. I love reading, watching, or listening to grand stories and enjoy good conversation over great food.  If you need someone to go to lunch with, I'm your guy.
Shannon Sciandra
Groups Director
Shannon Sciandra
Groups Director
Email:
ssciandra@northwestbible.org
I was born and raised in Dallas and am excited to be the Groups Director at Northwest! At the age of 6, I understood my deep need for Jesus as my savior. I still remember that moment of my salvation, knowing that Jesus was my one true hope in the midst of this broken world. At the age of 16, I felt God calling me to full time ministry and upon graduation from high school, pursued a degree in Christian Studies from Dallas Baptist University. During college I had my eyes opened to what He was doing among the nations and after graduation spent a year overseas doing mission work. When I returned stateside, I went on staff with East-West Ministries International and served with them for 4 years before coming to Northwest. My favorite scripture is John 10:10, "The thief comes only to steal and kill and destroy. I came that they may have life and have it abundantly." This verse reminds me that even though I see the enemy doing lots of destroying, Jesus has come to give life and He will always be the conqueror over that destruction. My husband and I were married in October 2020 and we have a sweet little dog, Kowe, whom we love! If I am not hosting an event you can usually find me spending time with family, playing board games, doing puzzles, traveling, antiquing, or exploring new food.
Adults' Frequently Asked Questions