The fullness of the Christian life is meant to be experienced by living life together.
Young Adults in their 20s and 30s gather together at Northwest to worship, study Scripture, form friendships, and explore what it means to follow Jesus in our time. Below are the three major environments we help each other grow.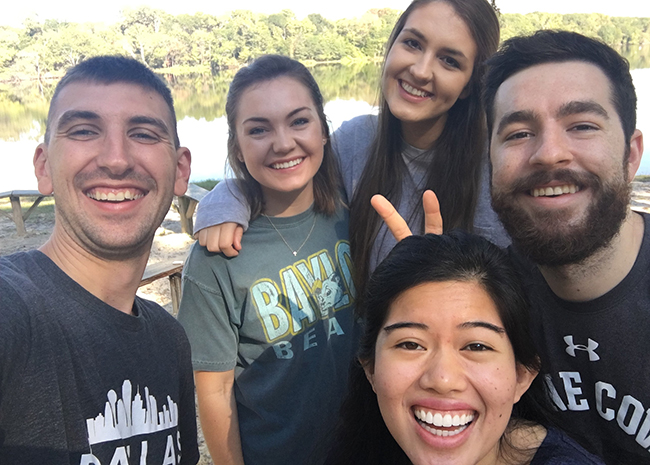 The Well is a place for Young Adults in their 20's through their mid 30's to expand their community and grow with the body of Christ in an environment of grace. Starting August 6th, we will meet on the first Thursday of every month at 7 p.m. Join us as we worship together, form friendships, and explore what it means to follow Jesus. For specific details, follow us on Facebook. Come connect with others as we grow in Christ together over good food and fellowship!
We believe small groups offer the best environment to be known intimately and grow together spiritually. We have men's, women's, and co-ed groups that meet most nights of the week. To get connected in a small group, use our groups finder or email Dane Salter at dsalter@northwestbible.org
Young Adults' Upcoming Events
Young Adult's Staff
Briana Reuter
Group Life Administrative Assistant
Briana Reuter
Group Life Administrative Assistant
Department:
Connecting, Group Life, Marriage, Men's, Young Adults
Email:
breuter@northwestbible.org
I'm excited to serve as a Group Life Administrative Assistant here at Northwest. I joined the team in September 2019, just weeks after my husband and I moved to Dallas so he could continue pursuing his Masters at Dallas Theological Seminary. I had previously worked at my home church in Sheboygan, Wisconsin for 6 ½ years after graduating from Moody Bible Institute.
I grew up in a Christian home and accepted Jesus as my personal Lord and Savior when I was 5 years old, but it wasn't until I was 13 that I really began to understand more fully what it meant to follow Jesus. I was privileged to be a part of an incredible youth group in middle school and high school where my personal relationship with Jesus began to grow and develop in a deeper way. The leaders poured into me and showed me what it looked like to live out my faith – one of those leaders is my mentor and best friend to this day! It was also during these years that God impressed upon my heart a love for ministry, which led me to attend college at Moody.
I love spending time with my husband, Zac! We are both huge Wisconsin sport-team fans, especially when it comes to the Green Bay Packers and Milwaukee Bucks. One of my favorite things to do is spend time connecting with people over a good cup of coffee. And Christmas is my FAVORITE – I start listening to Christmas music in October and always hope for a white Christmas! One of the verses near and dear to my heart is Psalm 27:4: "One thing have I asked of the Lord, that will I seek after: that I may dwell in the house of the Lord all the days of my life, to gaze upon the beauty of the Lord and to inquire in his temple."
Dane Salter
Connecting & Young Adults Coordinator
Dane Salter
Connecting & Young Adults Coordinator
Department:
Group Life, Young Adults
Email:
dsalter@northwestbible.org
I became a part of the Northwest ministry family in July of 2019. My wife and I moved from Louisiana to Dallas to attend Dallas Theological Seminary, however, it was the love and community of Northwest Bible Church that made Dallas feel like home. In 2018 I took part in Northwest's Residency Program, which gave me the connections and support to step into my current role with the Young Adults Ministry. Today, it is my joy to serve in Northwest's mission to invite people into the unexpected joy of desperate dependence on Jesus as the Young Adults Coordinator. 
Doing the right thing always seemed to come naturally to me. Growing up in a Christian home, I prided myself on being the "good kid" that other parents used as an example. It wasn't until my junior year in high school that God began to reveal how my outward behavior was merely a smokescreen to cover up a desperate longing for something more, something that could only be found in a relationship with Him. When I went to college, I set off on an adventure to understand the depths of God's love, the beauty of His grace, and the life-altering fulfillment found only in knowing Him. It is my joy to be a traveling companion for others on their own journeys to know the one true Hero of all stories. My great hope is to embolden the faith of others as we travel down the road of life together.
In my free time I'll either be sweating in the gym or relaxing with my wife, Kacy, watching Neflix. I love reading, watching, or listening to grand stories and enjoy good conversation over great food.  If you need someone to go to lunch with, I'm your guy.
Young Adults Frequently Asked Questions