Are you in a place of desperate dependence?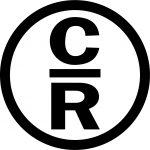 Celebrate Recovery is a Christ-centered, 12 Step recovery program for anyone struggling with hurt, pain or addiction of any kind.
A safe place to share
A refuge
A place of belonging
A place to care for others and to be cared for
A place where respect is given to each member
We meet Thursdays in the Christian Life Center (CLC). Just show up!
Childcare is available from 6–9 pm (infant to grade 5). Check-in is required.
6:15 | Dinner 
6:45 | Large Group
We open with worship before listening to teaching or testimony. This is a time of sharing and encouragement. It would be difficult to find a more supportive environment in which to share struggles, failures and triumphs. You will be encouraged and inspired by what you hear.
7:30 | Open Share Small Groups
After large group, we break into small groups to provide a place of healing, accountability and truth.
Childcare is provided from 6–9 pm. 
Men's Open Share Small Group and Women's Open Share Small Group
Ongoing groups for anyone in need of support, encouragement, truth and community during times of struggle, transition or on-going growth.
12 Step Discipleship Groups
Men's and women's small groups work through a 12 Step discipleship curriculum to process pain and restore relationships. If you would like to sign up for one of these groups, please fill out our 12 Step interest form. 
Our Higher Power is Jesus Christ. It is our goal to honor and glorify Him in all that we do - in our worship, in our teaching, in our testimonies, in our small groups, in our step studies and in our fellowship. We praise Him for His mercy and grace.
The Word of God is our guidebook and authority. When in doubt, go to the source of authority, the Holy Scripture.
Confidentiality is an absolute commitment and is essential to our "safe place."
Learn More About:
Celebrate Recovery Frequently Asked Questions