During a child's elementary school years, they are discovering how the world works and how to have fun in it.
Kids this age often test their limits and push beyond boundary markers of what they have known to be true. This is a time they begin to understand who God is and are ready to develop their own relationship with Him.
Kindergarten through 5th Grade meet at both 9 and 10:35 a.m. each Sunday morning in our Children's building.
K12 | Kindergarten – Grade 2
CLUB 345 | Grades 3 – 5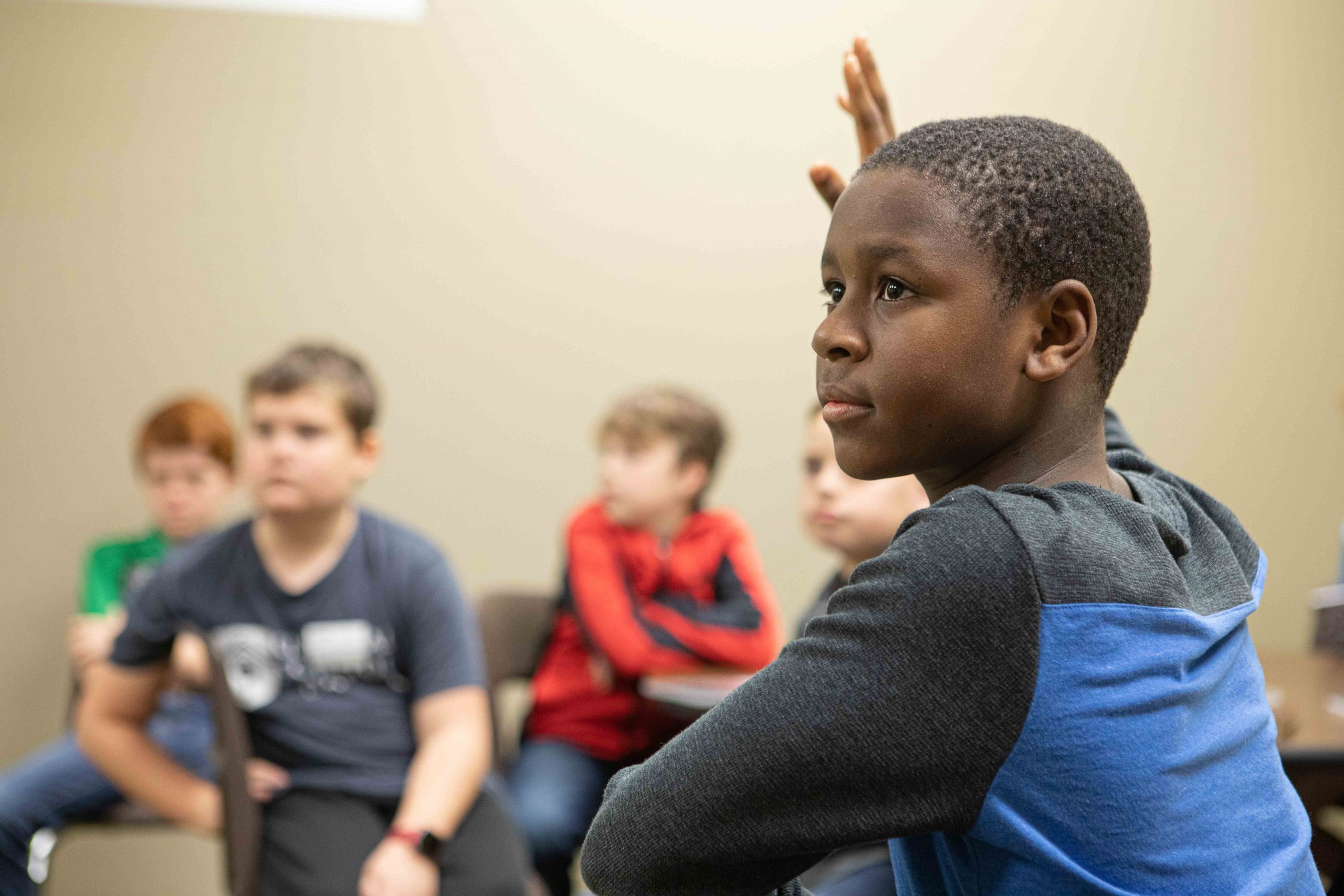 The Elementary Ministry strives to ENGAGE your children with activities that create laughter, fun, and connection as they learn about God's divine love to positively facilitate their exploration and guide their curiosity.
As we ENGAGE your children through activity-based learning about God, His world and their role in His world, we help them trust God's character and experience God's family. Each week, your child will:
Participate in a high energy worship service geared toward their age.
Listen to Bible stories and participate in related small group activities.
Pray for themselves and others.
Learn about God's character and how to love others.
During these elementary school years, we ENGAGE your child in God's Word and equip them to enter our Middle School Ministry, where we aim to AFFIRM their identity in Christ.
Elementary Upcoming Events
Elementary Staff
David Huey
Family Life Minister
David Huey
Family Life Minister
Email:
dhuey@northwestbible.org
I joined the Northwest staff in October of 2020 as the Family Life Minister. After serving as a missionary and on staff at three churches since 2001, I am happy to be a part of what God is doing here in the Northwest family! Growing up in Memphis, I did not grow up in a home where Jesus was present. After finding myself in and out of trouble, God took control of my life and allowed me to meet an intentional youth pastor and students who invested in me. At 15 years old, God radically changed my life as I surrendered my life to Him and began to understand His grace and love! I was blessed enough to be a part of leading my mom to the Lord and helping my dad commit to a church once again! At 17, I knew God was calling me to serve Him for the rest of my life vocationally. My story has been and continues to be a story of grace – I have never deserved what God has done in my life and how He continues to use me, yet time after time, I find myself being blessed to be a part of His plan! A passage that has always resonated with me is John 3:30 – He (Jesus) must increase, but I must decrease. My hope is that people see Jesus in me more today than yesterday! When we have free time my wife Amy, and our two kids, Eli and Emma love camping, being outdoors, and eating tacos. I love coaching my kid's sports teams, playing guitar, and being disappointed by Tennessee Vols Football.
Susanna Lewis
Children's Minister
Susanna Lewis
Children's Minister
Email:
slewis@northwestbible.org
In September 2022, I joined the staff at Northwest as the Children's Minister! I was born in Guatemala and adopted as a baby. I was raised in a Christian home, grew up in the church, and became a believer at a young age. I went to Moody Bible Institute where I got my degree in Children's Ministry. After graduation, I had the privilege of returning to serve on staff at the church that raised me. Children's Ministry in the local church has always been my passion, and there is such joy in discipling the next generation. It is only by God's good grace and faithfulness that I am who I am today. In high school and college, I found satisfaction in the world and sought to please people out of fear of rejection. These days, I am reminded of Ephesians 2:10 "I am a masterpiece, created by God to do good works." I also have a heart for children in the foster care system, being both a CASA worker and a respite worker through CPS. On my days off, I spend time in creation, whether that's a State Park, hiking, fishing at a lake, camping, or just going for a drive with the windows down.
Chelsea White
Elementary Ministry Director
Chelsea White
Elementary Ministry Director
Email:
chwhite@northwestbible.org
Elementary Frequently Asked Questions