World Passion Week | "Alongside"
Sunday, April 23–Saturday, April 29
God does amazing things when His people are unified.
God has called Northwest into strategic partnerships with over 46 missionary families and 24 organizations to walk with Him in relationship together. Through this unity, God's power works mightily to reconcile the world to Himself. Join us to celebrate the many years of partnership we have experienced and hear stories of how God has used those connections to do extraordinary things in the lives of people here, near and far. 
---
WHAT CAN I EXPECT DURING WORLD PASSION WEEK? Our annual World Passion Week features a unique time of worship on Sunday morning focused on missions and events throughout the week to further engage in God's work around the globe. We also kick off our annual Faith Promise Campaign during World Passion Week to collect pledges for all the funds needed for our missions budget over the next year.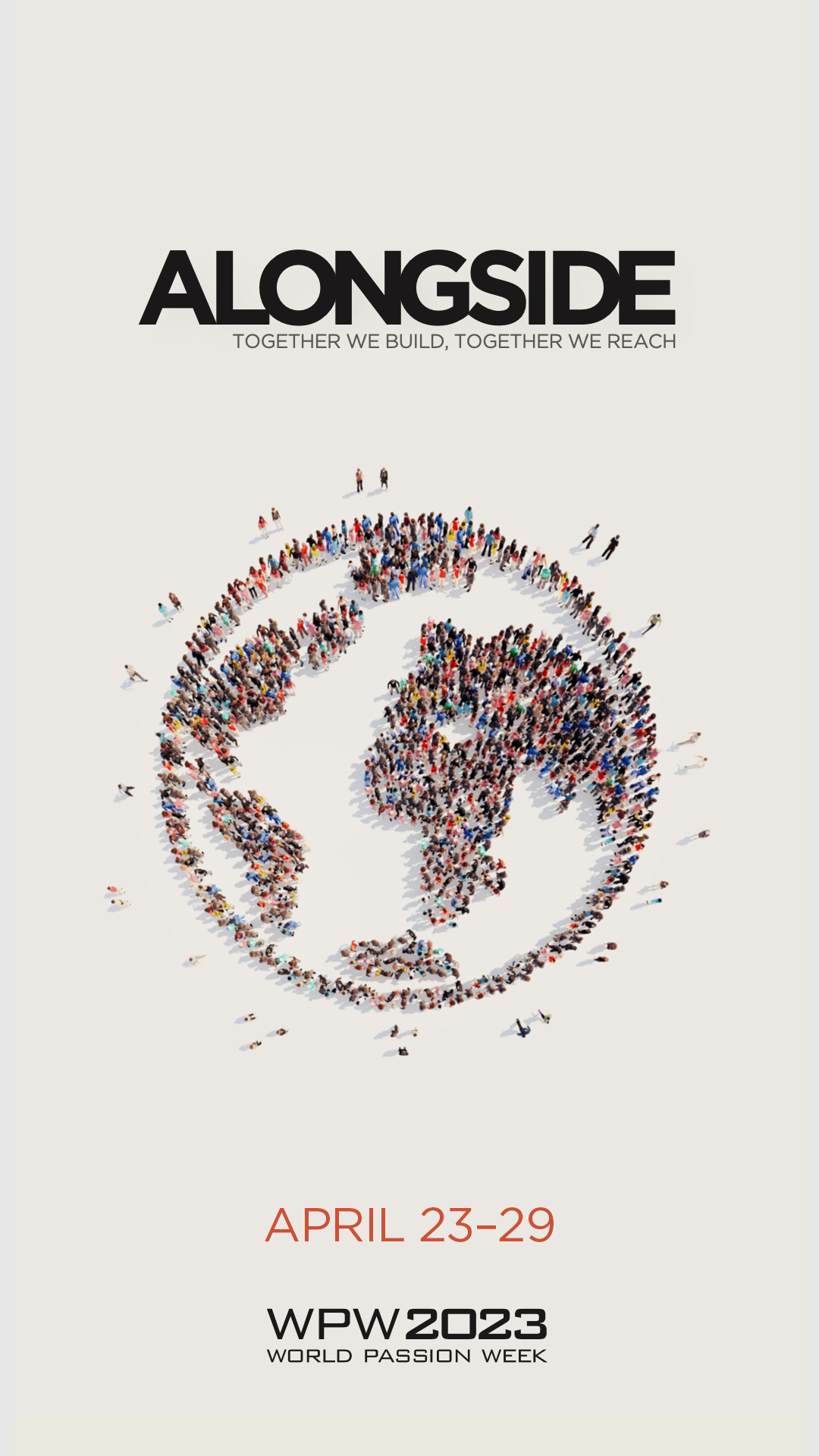 SUNDAY, APRIL 23
Join us for a unique time of Sunday morning worship at 9 or 10:35 a.m., either in person or online, to celebrate God's unstoppable work through missions over the past year!
On April 23, we are highlighting Northwest's partnership in Cuba. We will tell the story of the many years of work with Barbaro Marrero (President of the Western Baptist Convention & Havana Baptist Seminary) and the current ways we have come alongside the 10 younger pastors from the Seminary.
SUNDAY, APRIL 23
Enjoy a casual lunch with our missions partners on Sunday, April 23 directly following the 10:35 a.m. service. A picnic lunch will be served on the lawn for all ages as we sit and connect with our missionaries. We'll have yard games and a Kona Ice truck for loads of fun, so register today and don't miss out!
Learn more!
SUNDAY, APRIL 30
You're invited to a celebration dinner on Sunday, April 30! Dinner from Texas de Brazil will be in the CLC at 5:30 pm. At 6:30 pm, the service will begin in the Worship Center as we celebrate stories of our missions partners over the past year. You can join us in-person or remotely. Register today to save your seat.
Learn more!
SATURDAY, APRIL 29
Invite the whole family or your small group to join us on Saturday, April 29 from 9 a.m. – 12:30 p.m. as we serve the entire city! Opportunities will be available for all ages to serve in one of 3 places: Northwest Bible Church (benefitting Family Legacy), Northwest Community Center & Casa Del Lago. Register today to help us serve the city!
Learn more!
FAITH PROMISE
CAMPAIGN
Northwest's annual missions budget is based solely on the total number of dollars promised through our Faith Promise Campaign each year beginning with World Passion Week. We invite you to participate in God's work around the globe by completing the pledge card online. If you prefer a physical card, you can find one during Sunday morning worship beginning April 23 or contact the church. Physical cards may be returned via mail or in person at the church offices or on Sunday morning. Cards must be submitted by Sunday, May 14 to be included in the missions budget for next fiscal year, which begins July 1, 2023.
Amount Pledged
$
of $1,800,000
What does the Missions budget
at Northwest support?
We have five high investment areas: Cuba, Guatemala, South Asia, South Sudan, and the Northwest Community Center in Vickery Meadow, here in Dallas. Each year, we send short-term trips to help support our partners on the ground. In addition to our refugee outreach at the Northwest Community Center, we support 70 missions partners across 6 continents.
Click the photos below to learn more about what the missions budget at Northwest supports!