The goal of Mothers of Preschoolers is to nurture and build into mothers of young children by providing relevant speakers, small group discussion time, and social activities to help build friendships. MOPS meets bimonthly on Friday mornings during the school year, September through April.
We are excited to bring MOPS back on campus at Northwest for the Fall 2021! Registration is required to participate. Registration is currently closed, but you can sign up for the waitlist and we will email you as soon as spots become available!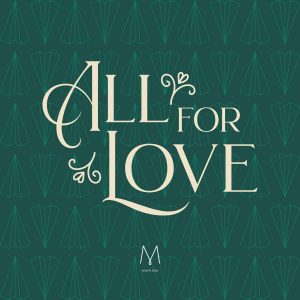 After a year spent hunkering down, living smaller, and experiencing a little more fear and anxiety than usual, we are declaring this is the year of going big. It's a year of fresh starts and turning ordinary experiences into extraordinary ones. Enthusiasm will replace worry. Friendship will replace loneliness. No longer will we wait to "get back to normal"; instead, we will start making space for the new things God has for us. We will become less guarded and more daring because this is our year to live All For Love." Watch more about this year's theme here.
Fall Semester Dues
Mom & No Childcare: $80
Mom & 1 Child: $135
Mom & 2 Children: $155
Mom & 3 Children: $170
Fall 2021 MOPS Dates
September 17
October 1
October 15
November 5
November 19 (offsite)
December 10
___________________________
Mark Your Calendar!
Spring 2022 Dates
January 14
January 28
February 11
February 25
March 11
March 25
April 8
April 22
To learn more about the MOPS organization, visit the MOPS International site.