Countdown to Christmas Eve
Our Location
8505 Douglas Ave, Dallas, TX 75225
Christmas Eve Candlelight Services
2 pm | 3:30 pm | 5 pm
You're invited to a special celebration of the birth of our Savior!
Our Christmas Eve services will feature a special candlelight ending, creating special memories for the whole family. We look forward to welcoming you, your family, and your friends on this most special evening for a Christmas Eve you won't forget!
Childcare is available for ages birth–4 for those on campus, and all three services will be live-streamed for those joining online.
Visiting in person for the first time? Learn more!
Christmas Day Service – Online
9 am | On-Demand remainder of Christmas Day
---
Our campus will be closed on Christmas Day to allow our staff and volunteers special time with their families!
We're premiering a special pre-recorded worship service on Sunday, December 25 – Christmas Day! You can join us for worship and a Christmas message beginning at 9 am Christmas morning through our website, or watch on-demand any time afterward on Christmas Day.
We look forward to celebrating the birth of Jesus together with you from the comfort of our homes, and encourage you to gather your family in the living room after you've opened gifts or enjoyed breakfast together!
Share this special online service with a friend.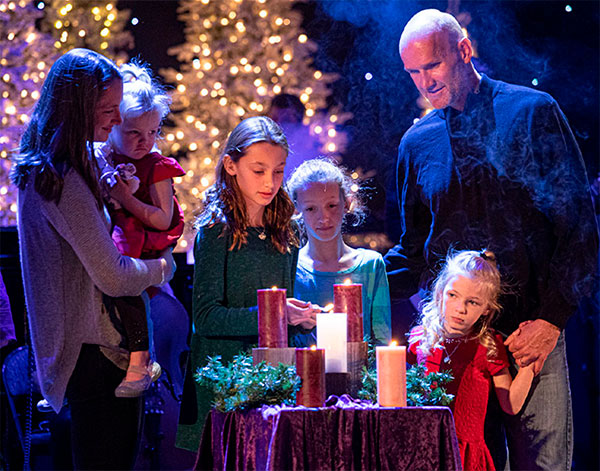 Connect With Us
Are you looking for answers this Christmas? Looking for a place to connect, belong, or just need a good church home? Do you find yourself lacking hope and joy in life and want to talk to someone about how Jesus might fill that void? We would love to connect with you and answer any faith questions you might have or just help you get plugged into a caring community to grow and share life with! Reach out today and let us know how we can serve you or your family.
ADVENT
November 27–December 24
What is Advent?
Advent is a season of remembrance and waiting during the season leading up to Christmas Eve. The word advent comes from a Latin word meaning "coming" or "arrival." As believers in Jesus, we live between the two advents of Christ – his first coming into this world to save us from our sins, and his future coming as the triumphant King of kings at the end of history.
This year our Advent theme is "Jesus: Worthy to Receive"
The true mystery and magic of Christmas is embodied in the idea that the God of the universe humbled Himself in the form of a tiny baby to be with us, His creation, on earth. Emmanuel – God with us. Through the birth of Jesus, God revealed Himself to His creation in all the radiance of His glory. 
Jesus, at one moment in time lying in a manger wrapped in humanity, was present at the foundation of the universe and holds all things together throughout eternity. Jesus, at one moment in time hanging on a cross wrapped in the sins of the world, is present in heaven at the right hand of God receiving the worship of angels and elders day and night. 
Join us this Advent season for a special time of reflection and meaningful worship, including teaching from God's Word that will help us receive Jesus in our hearts in all the fullness of His glory. For He alone is worthy to receive all blessing and honor and glory and might forever and ever!
Need Prayer?
We believe in the power of prayer and would love to pray for you. Let us know your prayer request! You can also join us on Sunday nights via Zoom for live prayer with our chuch leaders and church family.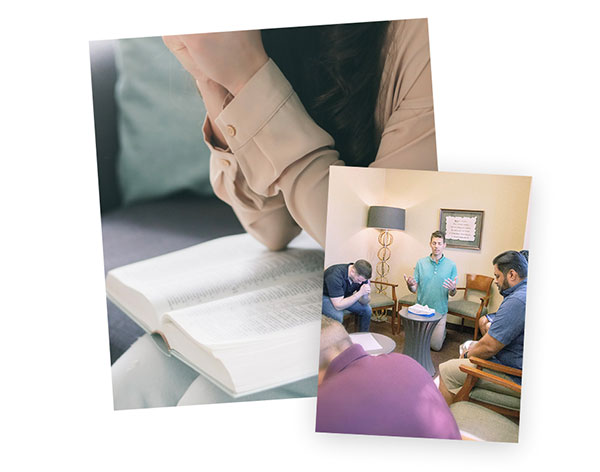 FIND UNEXPECTED
JOY & PURPOSE
IN JESUS


Service Times:
Sundays @ 9 & 10:35 am
Countdown to LIVE Service:
Our Location:
8505 Douglas Ave, Dallas, TX 75225