At Northwest, we seek to serve parents as a guiding partner through each stage of your child's life.
We intentionally build upon the relationships formed in the early years to create environments and opportunities for the Holy Spirit to move in your child's life as they grow in Christ and mature in community with leaders and peers. Our hope is to see your child trust Jesus and grow in dependence on Him.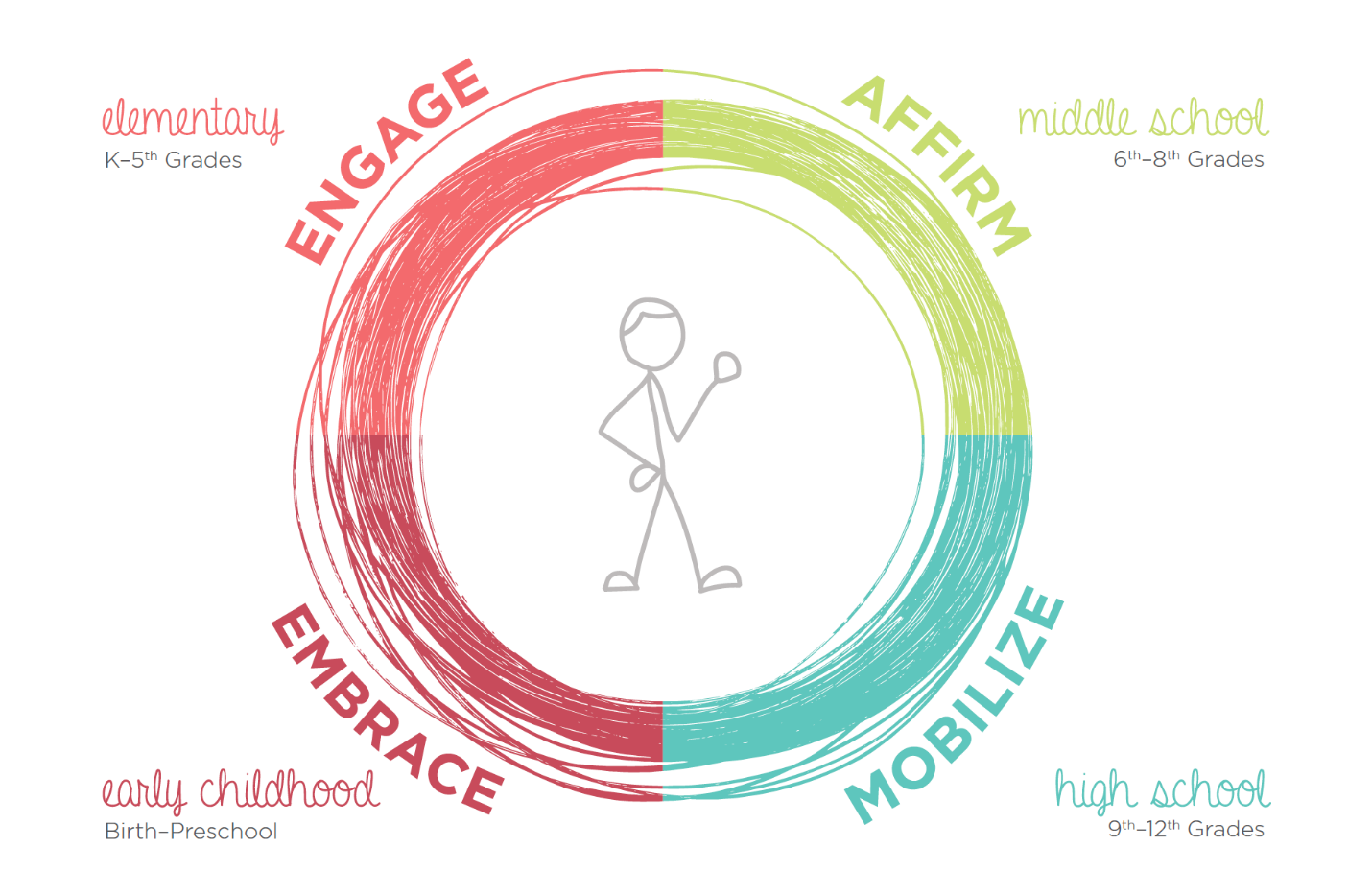 Children & Students
Cara Alexander
Assistant Preschool Director
Cara Alexander
Assistant Preschool Director
Email:
calexander@northwestbible.org
I love Northwest Bible Church, especially everything Early Childhood/Preschool! I first started working for Northwest Preschool the week before Thanksgiving of 2018, and I thought I was just filling in for a month, but here I am a few years later as Assistant Preschool Director. I love children and families and strongly believe in Christian preschool and the lifelong impact it has. 
I've been married for over 25 years and we have a son, Noah who is interested in engineering, and a daughter, Lauren who i studying art. It is my pleasure being a wife and mother and I enjoy almost everything about it! One of my favorite verses is Isaiah 61:7 "Instead of your shame you will receive a double portion, and instead of disgrace you will rejoice in your inheritance. And so you will inherit a double portion in your land, and everlasting joy will be yours." Every time I read it, my heart fills with joy and my eyes with tears. I have overcome many obstacles and had a rough childhood, and God has absolutely given me so much more than I ever prayed for.
I am a first-generation high school graduate and much of my education has been on the job, though I did complete my Associates degree at Dallas Community College and I'm currently working on my bachelor's degree in Biblical Studies through Houston Baptist University. I am excited about the future and know for sure that where I am is where God has me, and I am blessed to be here.
David Huey
Family Life Minister
David Huey
Family Life Minister
Email:
dhuey@northwestbible.org
I joined the Northwest staff in October of 2020 as the Family Life Minister. After serving as a missionary and on staff at three churches since 2001, I am happy to be a part of what God is doing here in the Northwest family! Growing up in Memphis, I did not grow up in a home where Jesus was present. After finding myself in and out of trouble, God took control of my life and allowed me to meet an intentional youth pastor and students who invested in me. At 15 years old, God radically changed my life as I surrendered my life to Him and began to understand His grace and love! I was blessed enough to be a part of leading my mom to the Lord and helping my dad commit to a church once again! At 17, I knew God was calling me to serve Him for the rest of my life vocationally. My story has been and continues to be a story of grace – I have never deserved what God has done in my life and how He continues to use me, yet time after time, I find myself being blessed to be a part of His plan! A passage that has always resonated with me is John 3:30 – He (Jesus) must increase, but I must decrease. My hope is that people see Jesus in me more today than yesterday! When we have free time my wife Amy, and our two kids, Eli and Emma love camping, being outdoors, and eating tacos. I love coaching my kid's sports teams, playing guitar, and being disappointed by Tennessee Vols Football.
Mallory Kea
Family Life Administrative Assistant
Mallory Kea
Family Life Administrative Assistant
Email:
mkea@northwestbible.org
I am so excited to be the Family Life Administrative Assistant! I was born and raised in Tyler and moved to the Dallas area in 2018 to attend Dallas Baptist University, where God had so graciously turned my life upside down! I grew up going to church with my family and had always loved to serve and be a part of everything that I could at my home church. In 2020, I fully dedicated my life to Christ after years of being an outward Christian and doing the right things, but not being an inward Christ-follower. Since then, God has shown me how much I need to and get to depend on Him every single day. My favorite verse in the bible is found in 2 Corinthians 12:9-10 and reads, "But he said to me, 'My grace is sufficient for you, for my power is made perfect in weakness.' Therefore, I will boast all the more gladly of my weaknesses... For when I am weak, then I am strong." This verse is such a great reminder of who God is and how he is our ultimate peace and satisfaction in life. I love to spend my free time, painting, cooking, reading, and spending time with the people I love!
Lida Lindley
Early Childhood Minister
Lida Lindley
Early Childhood Minister
Email:
llindley@northwestbible.org
I am pleased to serve as the
Early Childhood Minister
since September 2020. Following Jesus Christ has led me on a life-long journey of loving God and loving others. After working in the banking industry as an accounting manager, I became a stay-at-home mom to raise my two sons. During that time, I served in children's ministry where I learned to tell Bible stories. After becoming an empty nester, I began my studies at Dallas Theological Seminary where I graduated in 2012 with a Master of Arts degree in Christian Education. 
My faith journey began in 1981 with a simple prayer asking God to reveal Himself to me. Shortly after this prayer, the Holy Spirit moved my sister to share the Gospel with me and to invite me to attend her church. A year later, I accepted Jesus Christ as my Savior. Over time, a growing understanding of Christ's sacrificial love for me as demonstrated in His death and resurrection has developed into my passion to serve families.
Spending time with my family is a priority in my life. I enjoy learning, teaching, crafting Bible studies, discussing theology, walking my golden retriever, praying for others, and being a friend. The Scripture that gives me confidence in my life and ministry is Philippians 1:6, "For I am confident of this very thing, that He who began a good work in you will perfect it until the day of Christ Jesus."
Sarah Makasini
Girls Ministry & Discipleship Director
Sarah Makasini
Girls Ministry & Discipleship Director
Email:
smakasini@northwestbible.org
I am excited to be the Girls Ministry & Discipleship Director at Northwest. I am a newlywed, love dogs, adventures, tacos, and spending time with my people. I was born and raised in Grapevine, but I have been all over the US and to four different countries on mission trips and various adventures. My husband is Tongan (pacific islander) and moved here in 2015 from the islands. He plays rugby and I played soccer my entire life. I grew up in church, but really began understanding and taking my salvation seriously going into seventh grade. Through a series of difficult circumstances in my home in my middle school years, God really showed me He meant it when He said, "the Lord your God goes with you; he will never leave you nor forsake you." (Deuteronomy 31:6). This is something I am now passionate about passing on to others who are hurting or navigating tough times, especially today's youth.
Patricia Martell
Weekday Preschool Director
Patricia Martell
Weekday Preschool Director
Email:
pmartell@northwestbible.org
I am so thrilled to be serving as the
Preschool Director
here at Northwest. I joined the staff in November of 2014, after serving as the Director of the Hyde Park Preschool in Austin for eight years, and Director of Windsor Park Preschool in DeSoto for 3 years. I began serving in Weekday Ministry when my oldest son was a preschooler. 
I was fortunate to grow up in a Christian home and attend a Christian school. I trusted Jesus as my savior as a child but continue to grow in my faith each day. I have a passion for Weekday Ministry and serving families through this ministry. I also love empowering the teachers to serve the Lord to the best of their abilities!
I enjoy spending time with my husband Steve, and our three boys. I love sewing, crafting and fixing things. I love cheering on my Fightin' Texas Aggies in football and watching television and movies with my family. My life verse is Jeremiah 29:11, as I know that God gives us a hope and future!
Jake Murphy
High School Minister
Jake Murphy
High School Minister
Email:
jmurphy@northwestbible.org
I became the High School Minister in July 2021 and am so excited to be here! High School was an incredibly influential time in my life, as it is for many. The summer before going into high school I got saved at youth camp and my life forever changed. I heard the truths of Psalms 139 and realized how much God knew and loved me, despite my sin. My youth group and youth pastor were an incredible foundation to help encourage, direct, and mold my faith. This is why I am so passionate and excited about student ministry and am thrilled about the incredible opportunity here at Northwest to serve students. While I was in high school, I met my now wife, Murphy. Yes, that's right, her name is Murphy Murphy. We were high school sweethearts, in youth group together, went to college together, and got married after I graduated college. Murphy is just as passionate about student ministry as I am. We make a great team and are pumped about sharing Jesus with a generation that desperately needs Him. In our free time, we love spending time with friends and family, watching sports, traveling the world, and making memories! I am so excited about what God is doing here at Northwest in student ministry. I truly believe this generation could bring about a revival-type impact to our culture and our city. Let's pray for that!
Parker Spaniel
Middle School Director
Parker Spaniel
Middle School Director
Email:
pspaniel@northwestbible.org
I am so blessed to serve at Northwest as the Middle School Director. I am passionate about students and helping teach, equip, and disciple them to be all that God called has called them to be. I'm from Georgetown, Texas, and moved to Dallas to attend Dallas Baptist University where I graduated with a degree in Biblical Studies. My life before Christ was marked by searching for satisfaction. Eventually, I learned that the things of this world will never satisfy. I came to know the love of Christ through Young Life the summer after graduating high school. I had an amazing Young Life leader who introduced me to the real person of Jesus and the love He has for me despite my sin and brokenness, helping me understand that the search for satisfaction can only be fulfilled in Jesus. I met my wife, Taylor, through Young Life and we were married in January 2022. I love to be outdoors and cheer on all of my Dallas sports teams!
Children & Students Frequently Asked Questions