At Northwest, we seek to serve parents as a guiding partner through each stage of your child's life.
We intentionally build upon the relationships formed in the early years to create environments and opportunities for the Holy Spirit to move in your child's life as they grow in Christ and mature in community with leaders and peers. Our hope is to see your child trust Jesus and grow in dependence on Him.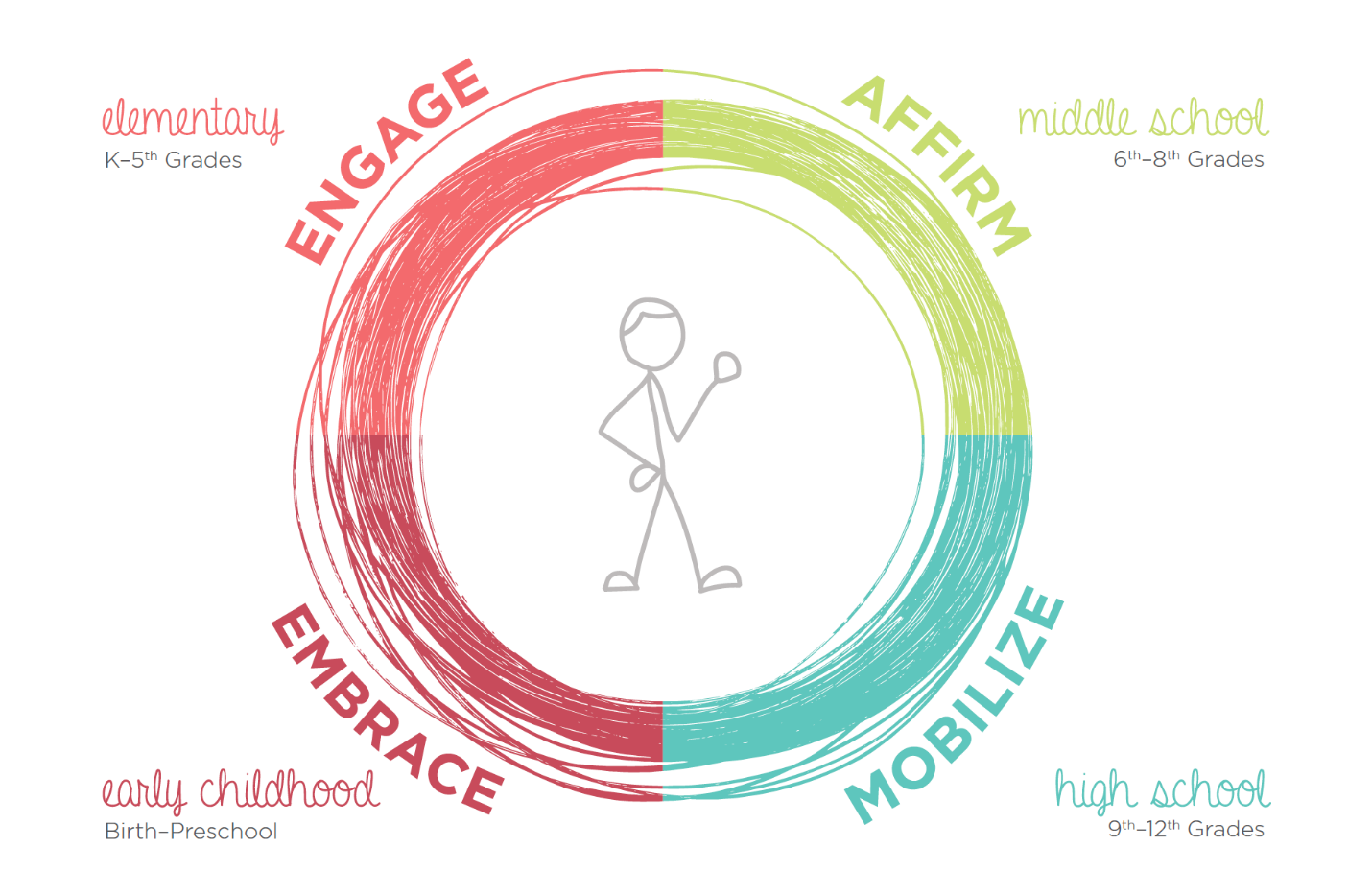 Children & Students Staff
Megan Karr
Resources Coordinator
Megan Karr
Resources Coordinator
Department:
Children, Family
Email:
mkarr@northwestbible.org
I am excited to be serving as the
Children's Ministry Resources Coordinator
here at Northwest. I have a Bachelor's degree in English from Missouri State University and a Master's Degree from Dallas Theological Seminary. I planned on teaching high school English, but God directed my steps here to Dallas to study His word and to teach the coming generation of the Gospel of Christ. It is through working as the Director of Junior Campers at National Youth Theater in Houston, TX that I realized vocational ministry was where I was meant to be. I am thrilled to have the opportunity to serve Northwest as well as to learn from the exceptional people serving here.
I grew up in a Christian home and trusted Christ as my savior at five years old. I am forever thankful for supportive parents and the Christian schools where I attended K-12. When I was fifteen I was able to meet my birth mother (I'm adopted), an experience that contributed greatly to my understanding of The Gospel and what adoption into His family means. In college I served heavily in my campus ministry and loved meeting with other young girls and studying scripture with them. 
I love stories and in my free time I love to read and write, enjoy movies, theater, dance, singing, crafts, spending time with family and friends, and snuggling with my two kittens. For me, there is peace found in Psalm 139 in knowing that "My frame was not hidden from you, when I was being made in secret, intricately woven in the depths of the earth. Your eyes saw my unformed substance; in your book were written, every one of them, the days that were formed for me, when as yet there was none of them" (Psalm 139:15-16), and that "You formed my inward parts; you knitted me together in my mother's womb" (Psalm 139:13). 
Aimee Kelton
Family Life Coordinator
Aimee Kelton
Family Life Coordinator
Department:
Children, Early Childhood, Elementary, Family
Email:
akelton@northwestbible.org
I am so blessed to serve as the Children's Ministry Coordinator at an amazing church and a truly amazing place staffed with some of the most wonderful and talented people I've ever met! I came on board in January of 2016 and hope I get to stay for a lifetime. Prior to Northwest, I worked at the Shelton School for 10 years as the Testing Coordinator for children in grades 3 through 5 with learning differences. I am saved by grace through faith and made the decision to accept Christ at the age of nine during my fourth-grade year at a private Christian school. I will be forever thankful that my parents invested their resources into providing a Christian school environment. My life was sharpened daily by my Christian teachers through the freedom to learn about God whether it be Bible or English class. Through the years, I have sought after Him through Bible Studies, weekly mentor meetings with older Christian women, served in Campus Crusade for Christ at Southern Methodist University and led the women's Bible Study at the Chi Omega Sorority house. My absolute favorite person in the world is my husband, Rob! We love to go boot scootin' anywhere that will play good ole' country music, swim in our heated pool year-round, laugh until we can't stop and love the heck out of our two kids. I enjoy running and cooking, but those don't compare to the joy I receive as a wife and mom. My life verse has always been Nahum 1:7 – "The Lord is good. He is a safe place in times of trouble, and He cares for those who trust in Him." But once my dad received the diagnosis of ALS, my life verse became Romans 15:13 – "May the God of hope fill you with all joy and peace as you trust in Him, so that you may overflow with hope by the power of the Holy Spirit."
Lida Lindley
Early Childhood Minister
Lida Lindley
Early Childhood Minister
Department:
Children, Early Childhood, Family
Email:
llindley@northwestbible.org
I am pleased to serve as the
Early Childhood Minister
since September 2020. Following Jesus Christ has led me on a life-long journey of loving God and loving others. After working in the banking industry as an accounting manager, I became a stay-at-home mom to raise my two sons. During that time, I served in children's ministry where I learned to tell Bible stories. After becoming an empty nester, I began my studies at Dallas Theological Seminary where I graduated in 2012 with a Master of Arts degree in Christian Education. 
My faith journey began in 1981 with a simple prayer asking God to reveal Himself to me. Shortly after this prayer, the Holy Spirit moved my sister to share the Gospel with me and to invite me to attend her church. A year later, I accepted Jesus Christ as my Savior. Over time, a growing understanding of Christ's sacrificial love for me as demonstrated in His death and resurrection has developed into my passion to serve families.
Spending time with my family is a priority in my life. I enjoy learning, teaching, crafting Bible studies, discussing theology, walking my golden retriever, praying for others, and being a friend. The Scripture that gives me confidence in my life and ministry is Philippians 1:6, "For I am confident of this very thing, that He who began a good work in you will perfect it until the day of Christ Jesus."
Joel Mancini
Middle School Minister
Joel Mancini
Middle School Minister
Department:
Family, Middle School, Students
Email:
jmancini@northwestbible.org
I joined the family of Northwest Bible Church in April 2018. My heart beats to bring joy and fun without sacrificing truth and conviction to the work of discipling middle school students. I am married to my lovely wife Ashley and have started what we hope to be a BIG family one day, with the birth of our first daughter.
I was a pastor's kid from birth and no doubt achieved the legendary "awkward middle child" award. I trusted Jesus with my life at a young age, but that was soon overshadowed by my parents' divorce. In high school, God was faithful to bring a church volunteer into my life to challenge my young faith. That is all it took to set a fire in my soul for Jesus and his church. 
On a free Saturday, you might find me playing disc golf, enjoying a cup of coffee, catching up with an old friend or hiking with my wonderful wife! We love to have people over for dinner and board games! When in need of encouragement I often turn to Ezra 7:10 to focus and lift my spirit. "For Ezra had set his heart to study the Law of the Lord, and to do it and to teach his statutes and rules in Israel."
Patricia Martell
Preschool Director
Patricia Martell
Preschool Director
Department:
Children, Family, Northwest Preschool, Preschool
Email:
pmartell@northwestbible.org
I am so thrilled to be serving as the
Preschool Director
here at Northwest. I joined the staff in November of 2014, after serving as the Director of the Hyde Park Preschool in Austin for eight years, and Director of Windsor Park Preschool in DeSoto for 3 years. I began serving in Weekday Ministry when my oldest son was a preschooler. 
I was fortunate to grow up in a Christian home and attend a Christian school. I trusted Jesus as my savior as a child but continue to grow in my faith each day. I have a passion for Weekday Ministry and serving families through this ministry. I also love empowering the teachers to serve the Lord to the best of their abilities!
I enjoy spending time with my husband Steve, and our three boys. I love sewing, crafting and fixing things. I love cheering on my Fightin' Texas Aggies in football and watching television and movies with my family. My life verse is Jeremiah 29:11, as I know that God gives us a hope and future!
Kennedy Moore
Student Ministry Coordinator
Kennedy Moore
Student Ministry Coordinator
Department:
Family, High School, Middle School, Students
Email:
kmoore@northwestbible.org
I am blessed to serve as the
Student Ministry Coordinator
here at Northwest Bible Church. I graduated from Baylor University with a Bachelor's in Family and Consumer Sciences with a focus in the wholistic Child and Family. I am currently pursuing a Biblical Counseling degree from Southwestern Baptist Theological Seminary. Prior to Northwest, I served for three years within a college ministry in Waco, Texas. After an internship which allowed me to serve families, I worked in a student ministry role which further affirmed my love for ministry. The Lord has given me a passion for family connections as He allows me to serve Him here in Dallas.
I have been blessed with a family that centered their decisions and lives around scripture. I felt the Lord move in my life to be baptized at an early age; however, I was not radically on fire for Him. Although I knew the Lord's sovereignty over my life, I began to delve into my personal relationship with Him during my own youth years. These transformative years allowed me to explore Christ in a new way and provide me with an identity rooted in Biblical truths. 
During my free time you can find me traveling, trying new foods, training for the next race or CrossFit competition, or cheering for the Baylor Bears. I find joy in the mountains while hiking and exploring new terrain with good company. I love making connections with others, hearing their stories, and getting to build relationships. My two bible verses that I cling to are Psalm 55:22 and Romans 15:13. They echo the promise that I get to be completely and joyously reliant on the Lord, what a blessing!
Marvin Walker
High School Minister
Marvin Walker
High School Minister
Department:
Family, High School, Students
Email:
mwalker@northwestbible.org
I'm excited to be serving Christ here at Northwest as the High School Minister. In January 2018, I began hanging out with students on an interim basis. Serving the Kingdom full-time was something I sensed coming, but I continued working in the corporate world until the Lord opened the door and I joined the Northwest team full time in April 2018.
I heard the gospel in its entirety in 2012 and was discipled in my relationship with Jesus, which ignited my passion for discipling others. Two words that are unique to my odyssey with the Lord are "Normalizing Hearkening." The first portion of John 10:27 reads, "My sheep hear My voice." So, hearing from on high is a normal thing that we can enjoy with the Good Shepherd. I've had the privilege of serving millennials and men, but I realize I've simply been wired with a heart for others and have begun to enjoy the mandate to show love because of being loved. I'm thrilled to be spending time reminding students daily that our lives are meaningless without Jesus. We all have the decision to live wild or wise and having experienced both keeps me clinging to Christ.
Life has been turnt (meaning beyond exciting), having hit the lottery twice (no not the mega millions). By this I mean marrying my bride, Amber, and having my first child on New Year's Day 2018. I enjoy visiting Southern Cali to spend time with all my family members and friends, all types of exercising, and taking a nap at any point in the day when time allows. 
Children & Students Frequently Asked Questions